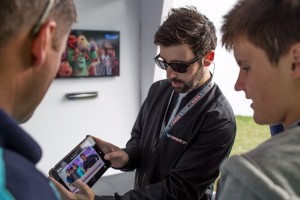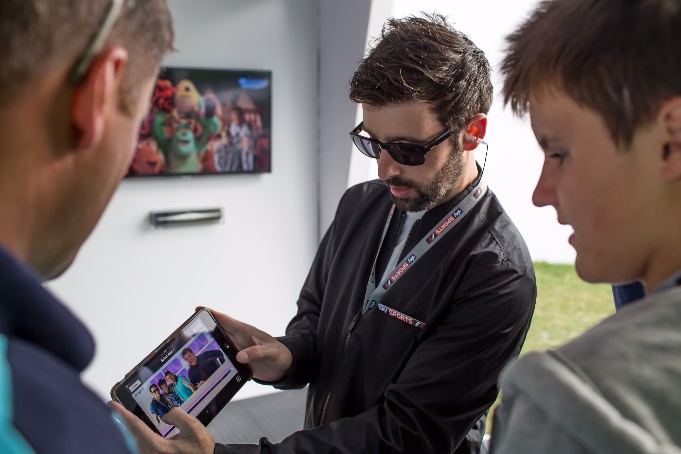 Creative marketing agency, RPM, have been briefed by Sky Sports to create an unforgettable experience for fans at the Goodwood Festival of Speed of 2015, to promote its Sky Sports F1 channel for the second year running.
Sky Sports have tasked RPM to design a brand experience that would maximise visitor engagement by creating a unique and interactive space. The brands main presence at the festival will be the Sky Sports F1 stand split over two levels. To optimise visitor interaction, the ground floor main feature will be a Sky Sports News HQ Studio.
The space will replicate an authentic Sky Sports News HQ studio and visitors will be given the opportunity to recreate the experience of going 'on air' and present sports news from Goodwood.
Participants will have a chance to watch their recorded videos and share with others via Facebook and Twitter. Anyone taking part will be entered into a daily draw to win a year's Sky TV subscription.
The top level of the stand will offer a premium, covered, public viewing platform, giving visitors a great view of the famous racing track. The stand will also include Sky Go & Now TV product displays to showcase different ways to experience the F1 channel.
As one of the sponsors of this year's festival, the Sky Sports F1 structure will be prominently location in the F1 Paddock. Branded ear plugs and free Now TV weekly passes will be distributed by brand communicators on the stand.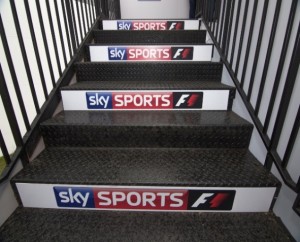 Dom Robertson, Managing Director of RPM said: "We are delighted to be working with Sky Sports F1 at Goodwood again this year. It has been an exciting venture to create an interactive and engaging experience at this year's festival. After all, it's not every day you get to go 'on air' for Sky Sports."
The festival, taking place Thursday 25th June – Sunday 28th June, celebrates the diversity of motor sports and is an annual hill climb featuring historic motor racing vehicles held in grounds of Goodwood House, West Sussex, England. It offers a chance for fans to experience Formula One machines, cars and motorbikes from motor racing history.