Procter & Gamble (P&G)'s Safeguard, a brand with a rich heritage of providing long-lasting protection for families, has recently launched a new campaign called "Pabaon Sa Buhay" (Protection for life)– reinforcing the brand's belief that the lessons learnt at home have the ability to shape and protect a child for life.
Created for P&G by Publicis Singapore, the "Safeguard: Pabaon sa Buhay" film revolves around the success story behind Norman King– the first Aeta who graduated from a premiere state university in the Philippines – and how he became ready to face the real world with the help of the important life lessons imparted by his mom, Warlita King. These life lessons or "Pabaon sa Buhay" set Norman ready for the independent life.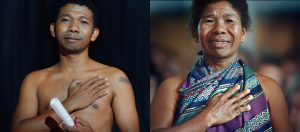 Norman and Warlita's story exemplifies the power of a Mother's Baons and the power of parenting. Through the campaign, Safeguard expresses every parent's hope of providing their children with life-long protection.
The film beautifully captures Warlita's desire to protect her child from harm, yet also equipping Norman with the right lessons needed to navigate the complexities of life on his own.
What makes the campaign even more special is the cast of the film. As the team at Publicis Singapore engaged with Norman and Warlita's story, they developed a deep appreciation of the Aeta way of life. Together with the client team at P&G, they decided to stay purist in the intent of bringing this story to the world. To that end, they chose not to cast professional actors to play any of the roles. The film features an all Aeta cast, a possible first in the Philippines for any brand.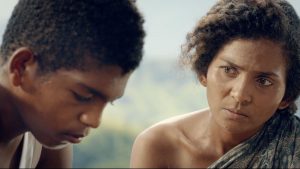 Ms. Alexandra Vogler, Procter & Gamble Beauty Division (Asia-Pacific) – Associate Director, Digital Transformation and Communications shared: "At the core of Norman King and his mother's story lies the universal challenge parents face in bringing up their children, having to balance the desire to keep them close and protected with letting them go explore the world to learn by themselves. At Safeguard, we strive to help parents overcome this tension as we believe that what a child learns at home protects him for life. Essential to this are the 'pabaon' or provisions parents give their children —be it an everyday lunchbox, life lessons or the lifesaving habit of handwashing —which will help protect them as they explore the world on their own. By sharing the touching story of Norman and the life lessons he received from his mother, we are hoping to inspire parents to share their provisions or 'pabaon' with their children."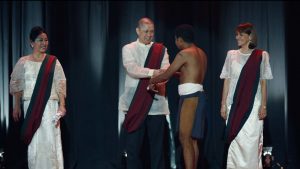 Ajay Thrivikraman, Chief Creative Officer, Global Clients Publicis Singapore also commented, "Pabaon sa buhay," is our new campaign for Safeguard in the Philippines, and it shines a light on the lifelong lessons that mothers impart to their children to protect them in the world outside.
Norman's story is a vivid example of this. Growing up, his mother's words of wisdom protected him from blows to his identity, enabling him to be the first ever Aeta graduate of the Philippines' premier state university.
In just 24 hours after release, "Safeguard: Pabaon sa Buhay" film garnered more than 1 million organic views on YouTube and Facebook. Local celebrities like Sarah Lahbati, Ruffa Guttierez, Andi Eigenmann, Pauline Sotto and more, have also shared their own touching pabaon sa buhay stories online.
Source: Publicis Singapore