The test drive took place in a secure area at an airport in the Bernese Oberland. Michael Fehr, who is almost blind and had never previously sat behind the wheel of a car, accelerated the BMW 8 Series Coupé to speeds of up to 180 km/h.
This extraordinary journey was made into a film, for which Michael describes the experience in his own words. The poetic images were captured using a camera technique developed especially for the film.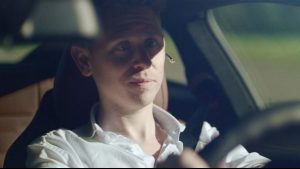 Michael said of the experience: "Strangely enough, I felt no fear."
He has been 95% blind since birth, so he had to learn at a young age how to find his way around using his other senses. His perception of the world, coupled with his artistic expression as a writer, meant he was able to describe the BMW 8 Series Coupé in a truly unique way.
The film, directed by Shining Pictures' Marco Lutz, had its premiere in front of a hand-picked audience at the BMW Group Brand Experience Center near Zurich. After the screening, guests enjoyed a fascinating podium discussion, with Michael Fehr speaking to Art Basel Global Director Marc Spiegler about his experience as a blind test driver. Afterwards, guests were treated to a first look at the new BMW 8 Series Coupé.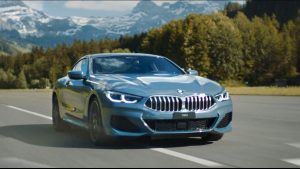 The launch campaign for the new BMW 8 Series Coupé was developed through a collaboration between BMW Group Switzerland and Serviceplan Suisse.
The short film was shown in a cinema as part of the 14th Zurich Film Festival. From 21 November 2018, it will also be on show in other Swiss cinemas, as well as on social media channels. An additional short documentary film offers even greater insight into Michael Fehr's thoughts before, during and after his spectacular journey.
Serviceplan Suisse's Executive Creative Director, Raul Serrat commented: "The new BMW 8 Series Coupé is, first and foremost, an emotional experience. Michael Fehr has a wonderful talent for reading feelings, and for putting them into words that truly touch our hearts."
Source: Serviceplan Group