TRIBE, the online marketplace that connects brands with everyday micro-influencers, announces the appointment of Lisa Targett to head up the UK operation, which launched in April.  Lisa, who reports to Anthony Svirskis, CEO, will run the UK-strong team of 6, with aims to expand to 10 by the end of the year.
Svirskis commented, "We are ecstatic that Lisa will now be heading up TRIBE UK. Through her time at the Daily Mail in both Australia and the UK, she's been a supporter of our business, and her track record in sales and sales management speaks for itself."
Targett, who brings several years' experience in international marketing, sales and operations; joins TRIBE from Mail Advertising, where she led a team managing cross-platform partnerships including print, programmatic, mobile, video and sponsored content across WPP, IPG, Havas, Independents and the Northern regions.
Previously Targett worked on GroupM advertising partnerships at Nine Entertainment Company (NEC) – Australia's leading commercial TV network, where she won Microsoft's Campaign of the Year for her work on Netflix's Australian launch.  After Daily Mail Australia dissolved its joint-venture with NEC, Targett supported the establishment of its standalone operation in early 2016, before moving over to the UK market with the digital publisher.
Lisa Targett, UK General Manager of TRIBE said, "I have always been a huge fan of TRIBE, since first partnering with them in Australia in early 2016. They have always been ahead of other players, not just within Influencer Marketing, but as an adtech player.  It's no surprise they've been able to expand internationally so quickly and secure such a strong early presence here in the UK.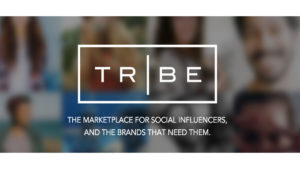 "I'm thrilled to be leading the team through this exciting stage of TRIBE's international growth. The UK advertising and media sector is incredibly sophisticated, which will provide great opportunities for TRIBE's creator marketplace.  As we continue to develop our tech platform offering, we are uniquely placed to support advertisers through the next evolution of influencer marketing." Targett added.
Moët Hennessy, Selfridges and Burt's Bees were the first UK brands to use the platform. In its first three months in market, over 150 brands have used the TRIBE platform for influencer-marketing campaigns.  In the UK, on average 100 influencers per week join TRIBE and about 10-15 brands per week launch campaigns; including recent partnerships with Unilever, Canon, VitaCoco, Rekorderlig, HSBC and Bumble.
Svirskis continued, "Lisa is a young gun on the rise, which makes her the perfect candidate to lead our dynamic and passionate London team.  Our UK launch earlier this year went beyond our expectations and we're looking forward to Lisa solidifying and growing on that foundation."
Source: TRIBE