After several years of successful collaboration, creative agency SpecialGuest of New York and Espadaysantacruz Studio of Madrid, have partnered to launch SpecialGuestX (SGX), the creative agency specializes in imagining new narratives with data, automation and artificial intelligence. SGX combines the creative thinking of SpecialGuest with the technology capabilities of Espadaysantacruz. The agency's slogan is "What transforms your business should transform your communication."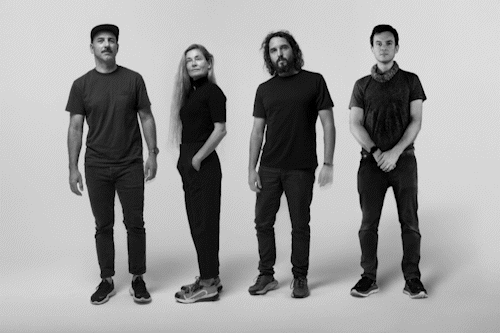 "Brands are constantly reinventing themselves to adapt to the challenges of the future, making large investments in innovation and technology. SGX has the ability to use those same technologies to create new types of narratives for those brands," said Aaron Duffy, co-founder and executive creative director of SpecialGuest and co-founder of SpeciaGuestX. "If you believe that your product can change lives or have an impact on them, show it."
SpecialGuest has been working with Espadaysantacruz for more than a decade. Together they've worked with many brands, including McKinsey, IBM, and SAP. They also collaborated with innovative fashion brand Rag & Bone to create two stunning live installations using AI technology: "A Last Supper" and New York Fashion Week Fall. Their work together has garnered every industry award, including dozens of Cannes Lions, Clios, London International Awards, El Sol and CdeCs.
Founded in 2014, by Duffy, SpecialGuest is a creative agency for innovative companies. They are strategic makers invited by clients as special guest collaborators to create communications as innovative as their products. From Google's first-ever TV spot, to Snapchat's first global brand campaign, to re-inventing artist partnerships for Spotify, they've created iconic campaigns for many of the world's most influential brands.
Espadaysantacruz is the creation of Miguel Espada, Juan Santa-Cruz and Nerea Goikoetxea. A hybrid creative studio, it develops innovative projects thanks to crafted technology, evocative design and stunning visuals. Its ability to weave visuals, craft and technology is best showcased in campaigns Adidas Nemeziz, "Now What" for Qualitas Auto, "Blind Cap" for Samsung and "Motor Dreams" for Ford.
"We do not put innovation technology in the beginning or in the center," said Espada. "We put brands and people there, and we use technology to make this connection work in a way that responds to a brand's identity."
The new entity, SpecialGuestX, will operate globally with offices in Madrid and New York.
Source: SpecialGuest