Specsavers today unveils phase two of its Lost & Found campaign to highlight its specialist audiology services. This time, the campaign focuses on the simple joy of rediscovering ordinary sounds again.
The integrated campaign – 'The joy of ordinary sounds' – was created by Specsavers Creative and runs from 15th September – 31st October.
It includes a TV, VOD and cinema ad that shows people marvelling at the wonderful sounds of the ordinary, from the squelch of wellies in mud to the pop and crackle of a vinyl record. To accentuate the beauty of these sounds and ensure that the film stands out in a busy commercial break, the decision was made to avoid using a conventional brand voiceover or any dialogue.
Outdoor, press and digital take this idea even further by creating a range of new onomatopoeic words and phrases that represent different, everyday sounds.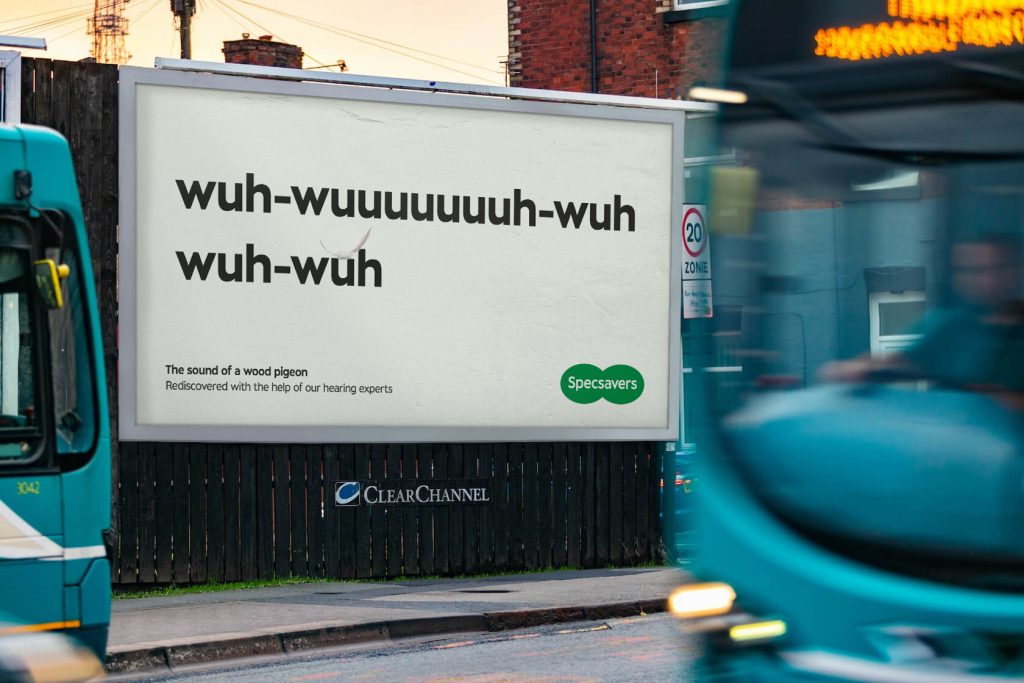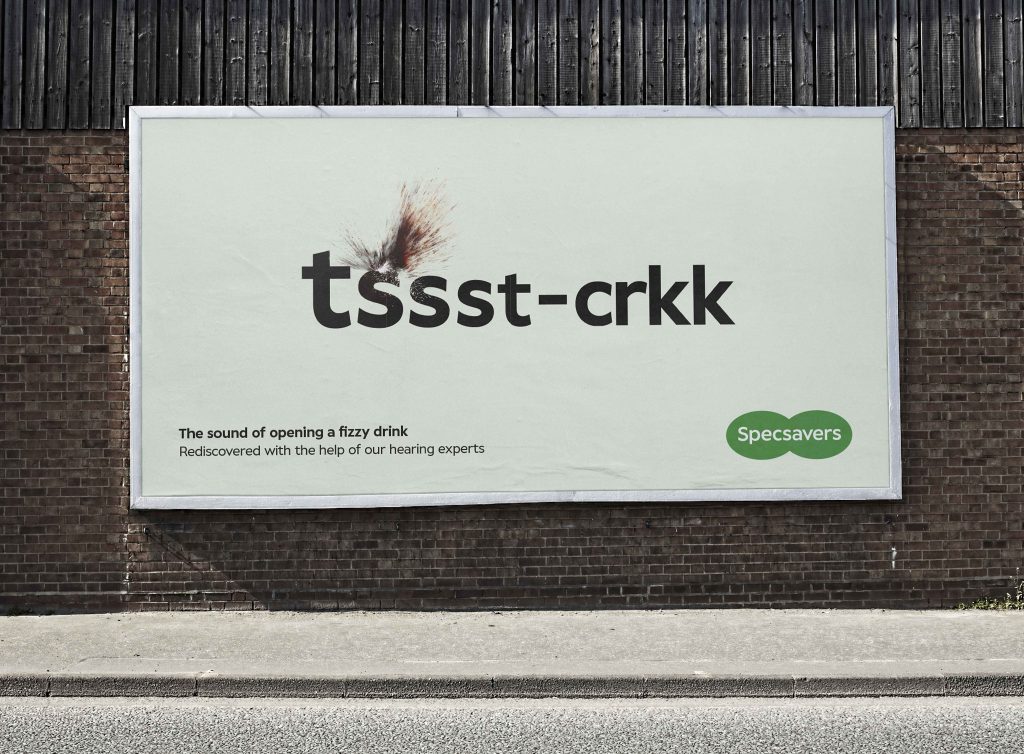 The intention is to get people to create the sounds themselves, so they really think about what rain, ketchup or a wood pigeon sounds like. This will help people value the sounds they may have been missing, and to imagine how wonderful it'll be to find them again, with our help.
Launching as phase 2 in the UK and the first in the Republic of Ireland, the campaign follows the success of Specsavers' inaugural audiology campaign last year, which highlighted how everyone's hearing is different and showcased everyday hearing loss scenarios that people could relate to.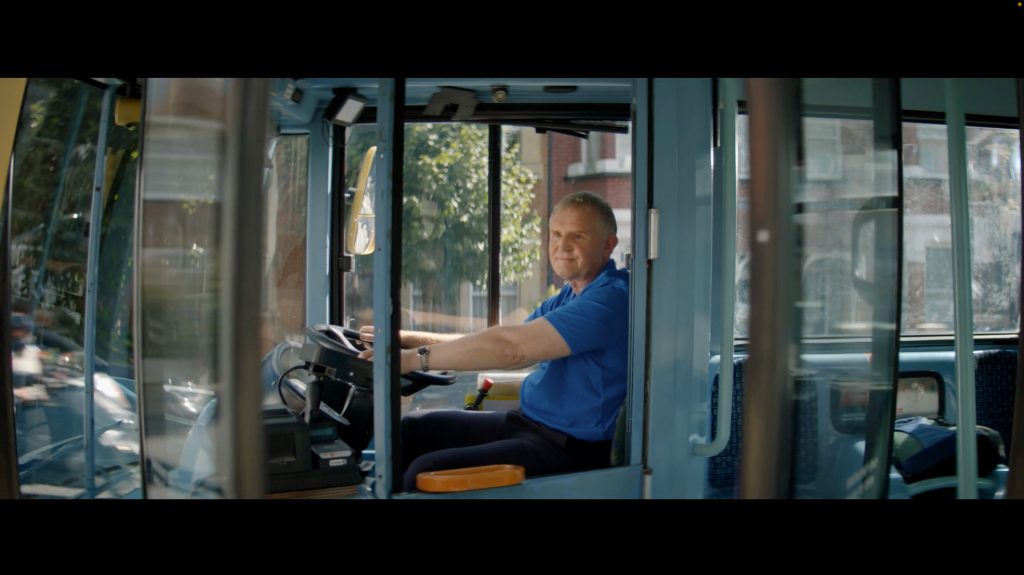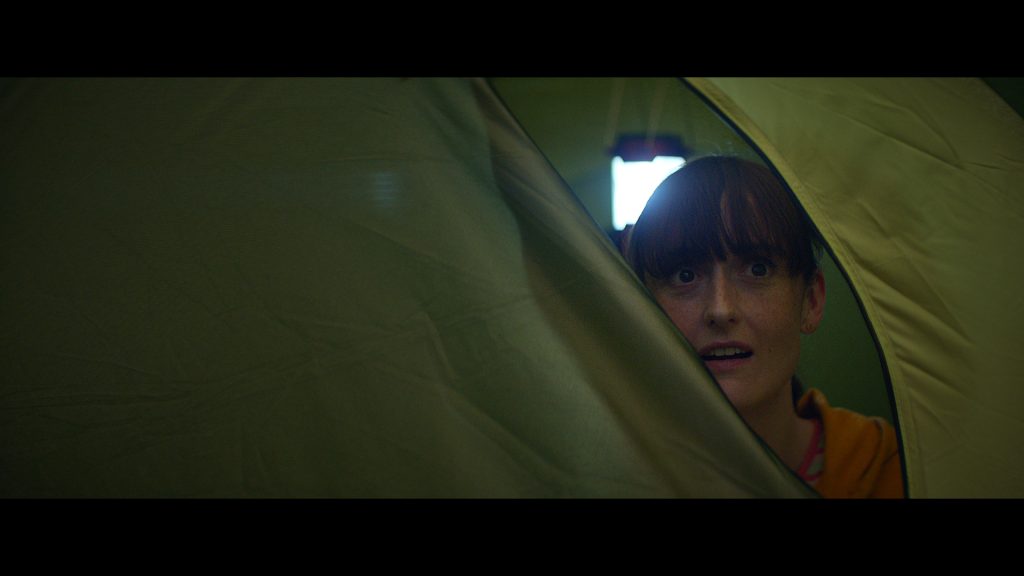 Victoria Clarke, Marketing Services Director at Specsavers, said "Hearing loss often happens gradually. From our research, customers told us that when they get a hearing aid they realise how much they've missed everyday sounds, like rainfall on a window or a zip opening and closing. This campaign is about reminding people of the beauty of those everyday sounds and encouraging those with hearing loss that they could find these sounds again with Specsavers"
James Thomas, Audiology Trading Director at Specsavers, added "Specsavers is best known as an optics care provider, but we are so much more. Caring for hearing as well as sight is the reason we exist, and we hope this campaign helps people who may be struggling with hearing loss realise this and start the journey to rediscover the sounds they may have been missing."
Source: Specsavers