On the heels of becoming the global agency for Nokia's digital health products, San Francisco-based TBD and Nokia reveal their first integrated brand campaign that showcases the Nokia Body+ smart scale, one of the key products in the ecosystem of Nokia's connected digital health solutions, as the critical link between the body and mind.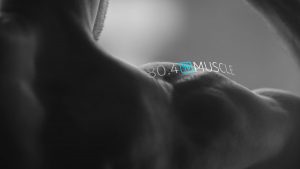 Timed perfectly to coincide with New Year resolutions, the campaign, including broadcast, digital and social, shines a light on how the Nokia Body+ scale uses technology – something people are often more attached to than themselves – to connect users to their health on a deeper, highly personalised level.
Shot entirely in a stylised black and white format, the campaign's spot opens on six men and women of varying sizes and body types, yet all weighing the same, highlighting the product's most basic feature – weight.
As the voiceover reminds us that "even when created equal, we are not the same," the Nokia Body+ metrics fade in and out to display the smart scale's additional tracking capabilities – muscle mass, body fat, water percentage, and bone mass – and to highlight the uniqueness of each person's body composition. The spot closes with an acknowledgment of the participant's shared insights into better long-term health.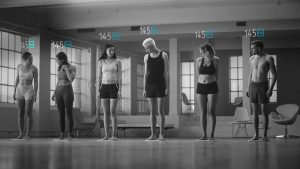 "This is not just an ad, it's an experiment," says Rafael Rizuto, TBD chief creative officer. "We are challenging the traditional concept of a scale by showing that weight is given too much weight. This is why we selected a diverse cast who all weigh exactly the same, yet physically and internally they are each so different. The Nokia Body+ is the catalyst unveiling all the things that make you you."
The campaign launches just over a month after Nokia and TBD announced their partnership. Working in close collaboration, the agency and brand converged at an intersection of design thinking and traditional creative agency approaches to shake up category norms and shift the focus from products to people, testing TBD's business model that stands on a pillar of agility and constant evolution.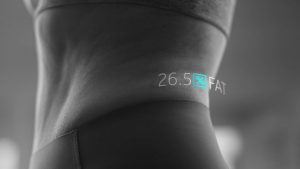 "Today, we are 'walking heads' – more attached to our devices than our bodies," comments Virginia Wang, TBD chief strategy officer. "We are working with Nokia to connect the dots between mind and body, enabling people to take control of their own health and to shift from a relationship of personal neglect to appreciation and understanding."
With various campaign elements beginning to roll out on New Year's Day to inspire health and wellness, the advertisement is also set to air on broadcast just as CES kicks-off on January 8th, along with additional social elements.
Source: TBD