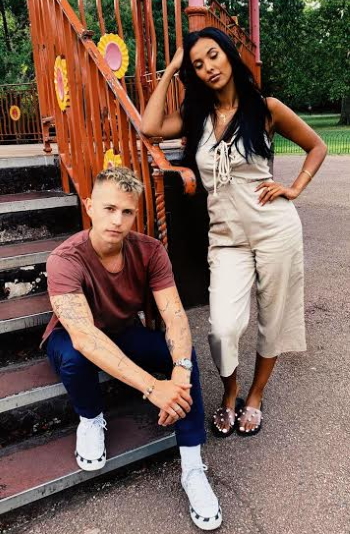 Full-service influencer marketing agency, The Fifth, has launched a long-form video series for Lucozade titled #POSITIVECHAIN to celebrate positive energy and its infectious nature across different UK communities.
Some of the biggest names in culture are involved in the campaign, including Anthony Joshua, Maya Jama, Wretch32, James McVey, Florence Given and Charly Cox, with the videos running across the brand's and talents' YouTube and IGTV channels over a five-week period from 29th September.
The #POSITIVECHAIN video series gets up close and personal with talent, revealing their top tips and tricks for staying positive by focusing on three key themes: 'inherited advice', 'lessons learnt the hard way' and 'what they'd like to pass on'.
Each video features a pair of influencers, and sees one interview the other. At the end of the video, the task of interviewing is passed on to the interviewee, as they open a bottle of Lucozade Energy to reveal the next person in the chain. Throughout the series, talent have been specifically matched with someone outside of their normal social sphere to spark interesting conversation that reveals unusual commonalities.
As part of the talent identification process, The Fifth uses a human-first, editorial approach where it immerses itself into cultural trends and builds connections with tribes that define them to help brands create stories that will stir emotions and shift real-world marketing outcomes. This allowed the agency to select a group of trailblazers and cultural thought leaders who would not just resonate strongly with Lucozade's target Gen-Z demographic, but whose stories and audiences would complement each other authentically.
The Fifth worked with Lucozade Ribena Suntory's in-house creative team TED to develop the campaign strategy through to creative execution.
Zoe Trimble, Head of Marketing, Lucozade Energy, comments: "This is a collaborative effort in every sense. Our brilliant talent collaborates in a chain of uplifting positivity, while we, as a brand team partnered with our in-house TED team and The Fifth to create engaging long-form content."
Daniel Lee, Lead Comms Planner at TED team, Lucozade Ribena Suntory, adds: "We're exceptionally proud of this joint production where we've picked talent with influence – not just influencers – to create content that rivals the tone and quality of popular podcasts that abound in today's culture. We felt passionate about delivering something substantive on the subject of positivity that we know our target market will actively enjoy and choose to engage with. The Fifth has been an excellent production partner, elevating our Gen Z strategy and creative idea with their talent management and production experience."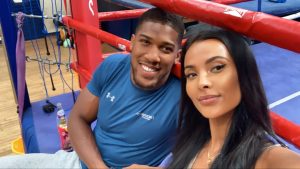 Oliver Lewis, Managing Director at The Fifth, said: "We're delighted to work with both Lucozade and The TED team at Lucozade Ribena Suntory to help plan a creative, insight-driven talent strategy that has allowed us to execute a campaign that truly speaks to the target audience and delivers a brand-positive message to their respective audiences. The client, the talent and the agency have been perfectly aligned since day one, and have always approached this with a longer-term content strategy in mind. By identifying the right talent, authenticating their audiences and proving meaningful ROI, we have matched the brand's objectives and helped them to tell stories that will cut through a crowded space that's often very transactional."
The Fifth was launched in March this year to tell authentic brand stories by aligning verified audience data with storytelling creativity, studio production and trend forecasting. Since then, The Fifth has worked with a range of leading brands on their influencer marketing campaigns, including TAG Heuer.
Source: The Fifth