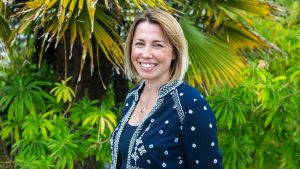 The Moment, a division of The Creative Engagement Group, announces the appointment of Andrea Kinsman to the new role of Head of Digital Delivery, as part of continued expansion of its digital team.
Andrea brings over 15 years' experience managing and overseeing complex digital development programmes, with a strong focus on digital learning. She will report to The Moment's Head of Digital, Spencer Conway and will lead a team of programme/project managers working with a variety of global organisations from the professional services, media and defence sectors.
Andrea joins from UK based eLearning company, Sponge UK, where she mobilised and managed multi-disciplined teams to support business growth.
Spencer Conway, Head of Digital at The Moment, said: "This new role is key to accelerating our growth in digital work in the UK and US markets. Andrea's wealth of experience in delivering large-scale projects across both digital and learning means she is perfectly placed to drive performance, growth and innovation for The Moment and The Creative Engagement Group."
Commenting on her new position, Andrea said "I am very excited and proud to have joined a truly inspiring and unique communications group, it feels like working in a 'sweet shop' of talent and expertise. I look forward to the exciting new opportunities made possible by developing technologies and helping the whole of The Creative Engagement Group to grow its digital offering even further."
The Moment is a division of The Creative Engagement Group. It specialises in creating and delivering video, digital and immersive (AR and VR) from its offices in Plymouth, London and Philadelphia.
Source: The Creative Engagement Group