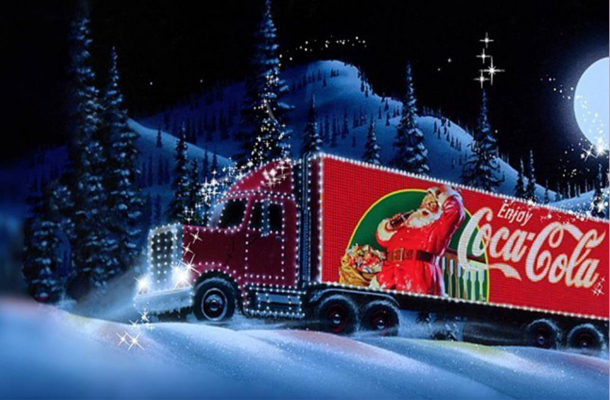 While the anticipation builds for this year's John Lewis Christmas ad, a recent consumer poll of TV ads voted Coca-Cola's 'Holidays are Coming' as number one. But the retailer didn't lose out completely with three of its ads featuring in the top 20.
The findings are part of a wider study on the future of the advertising industry by creative advertising agency Impero, which asked 2000 people what is their favourite TV ad of all time?
The UK's Top 5 TV ads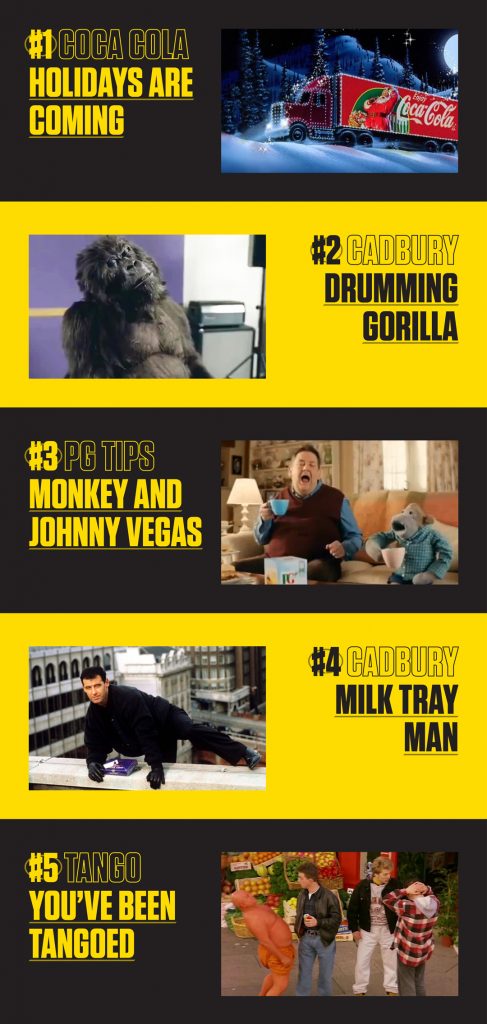 Coca Cola, 'Holidays are Coming'
Christmas ads were all-round winners in the poll with seven appearing in the top 20, and John Lewis taking three of the coveted spots. Other notables include, 'Compare the Meerkat', Compare the Market, 'Black Horse', Lloyds Bank and the iconic, 'Whassup?' from Budweiser.
Findings
The study also researched people's attitudes towards advertising in general and found
that 36% thought that it added 'creativity, colour and information to life'.
When it comes to where people watch ads, they still love TV (52%). On how adland can change ad-appeal for consumers, they said they would like ads to be funnier. 34% said ads are less entertaining than they used to be and 33% said the industry doesn't make memorable ads anymore.
Speaking about the findings, Al Young, the creative director of 'You've been Tangoed' said: 'I think we can all agree that funny is good, wherever you can find it. No surprise then, the UK wants funny commercials. Perhaps our industry, in its search for new ways to capture hearts and minds, has shifted its focus away from the power of funny. There are many powerful ways to connect with people but making them laugh will always be hard to beat'.
Michael Scantlebury, founder and creative director, Impero, said 'Coca Cola's Christmas ad shows how an iconic superbrand can "own" an important annual event with engaging content. Perhaps the key take-outs from this report are that we need to focus on making great work, making people laugh, and coming up with ideas that stick out in people's memory to stay future-fit.'
UK's Top 20 Favourite TV ads
Coca Cola, "Holidays are Coming"
Cadbury, "Drumming Gorilla"                                    
PG Tips, Monkey and Johnny Vegas                        
Cadbury, "Milk Tray Man"
Tango, "Orange Man"                                                
Compare the Market, "Compare the Meerkat"
Cadbury, "I Can Boogie"                                            
Lloyds Bank, Horse                                                   
Skittles, "Turning to Skittles"             
Budweiser, "Whassup"                      
John Lewis, "Man on the Moon           
Warburton, 'Peter Kay'                                                          
John Lewis, "Monty the Penguin"      
Iceland, "Orangutan"                         
Hovis, "Bike in Yorkshire"                  
Smash, "Martians"                             
John Lewis, "Bear and the Hare"      
KFC, "FKCD"                                     
Cadbury, "Eyebrows"
Yellow Pages, 'JR Hartley'
Source: Impero