Lexus Europe and The&Partnership have launched their second pan-European campaign of 2019, this time for the manufacturer's range of Self-Charging Hybrid vehicles.
Appearing across European territories, the creative informs viewers how the batteries of the electric motors of Lexus Self- Charging Hybrid vehicles charge as they drive. The range of vehicles hopes to appeal to increasingly environmentally-conscious city-dwellers who want an electrified vehicle without the hassle of plugging in.
Vincent Tabel, Senior Manager Brand & Comms, Lexus Europe, says: "When you say é assume that means you need to plug-in the vehicle. With Lexus Self-Charging Hybrid technology that's not the hybrid, many people still case. The 'Hybrid that Defies Logic' concept is a simple and engaging way to inform our audience of that. With Self-Charging Hybrid engines available across all of our sedan, SUV and coup car ranges, Lexus has a wider range of hybrids than any other luxury manufacturer."
The centrepiece of the 'The Hybrid that Defies Logic' campaign is a 40 second advert directed by Dan Marsh, of ManvsMachine through UK production house, Friend. Shot in Barcelona on an Alexa XT and Alexa Mini, we are presented with a series of illogical scenarios, that sees Lexus Self-Charging Hybrid vehicles glide through each bizarre sequence; a girl on a swing upside down, rain falling within an umbrella, people walking backwards. The car is exactly as it should be – it's everything else that's out of the ordinary.
"If the Self-Charging Hybrid technology that's used in a Lexus were available for a mobile phone, no one would believe it – the more you use it the more it charges? It's completely illogical. For this ad we created several illogical visual illusions – the twist being that the illusion for the hybrid battery is actually true," said Dave Bedwood, Creative Director, The&Partnership.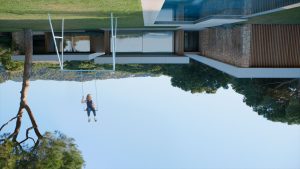 Man vs Machine Director, Dan Marsh added: "We were really encouraged by the idea of building a new world for the Lexus brand — a world that is elegantly restrained, yet crafted. The scenes are all designed to be graphically legible, while embracing the subtle imperfections of the real world for a blend of the uncanny and the authentic not found in many car ads. And we always looked to achieve this while artfully integrating product — either as a feature of the scene or a confidently staged prop."
The electric motor battery within a Lexus Self-Charging Hybrid vehicle charges whenever you decelerate or brake, making it perfect for stop-start city traffic. Further to that, when driving at low speeds the Self-Charging Hybrid vehicles can even be driven with the engine off, meaning zero emissions.
Research has shown many people are interested in the many benefits owning a hybrid brings (less road tax and fuel consumption, so friendly for both the environment and wallet). However, they are put off by the belief they'll constantly be worrying about charging the battery and as such, would need to change their habits to drive one.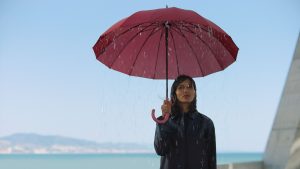 The Lexus range delivers all of the benefits with none of the concerns – no waiting, no plugs, no fuss – and is contributing to rise within the hybrid market share, which is currently expected to accelerate from 5% to 23% by 20251. It's no surprise that Lexus is the leading premium brand when it comes to hybrid cars.
This new campaign follows on from the 'Sunrise to Sunrise' launch earlier this year, and, just like its predecessor, will also go live across premium AV, OOH and digital channels, delivering clever and innovative storytelling to a new audience of drivers ready to make the leap to hybrid without sacrificing any style.
Source: The&Partnership