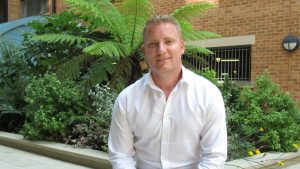 Tim Albert joins leading baby and toddler snack food brand Organix as Marketing Director. With sales of £40m and 45% market share, Tim's appointment will help to accelerate growth of the Organix brand.
With more than 15 years' in FMCG food companies, Tim's experience includes working on household names Birds Eye, Old El Paso, Sharwood's, Berocca, Robertson's Jams, Frank Coopers and Golden Shred Marmalade. The mix of large and medium sized companies, mature brands and those in their infancy, have given Tim a diverse range of growth challenges, more than equipping him for his role at Organix, where he'll be responsible for boosting the brand's sales trajectory.
Tim joins Organix after spending two years as UK Marketing Director at Bayer Consumer Health, a leading global sciences organisation, where he was responsible for brands like Canesten, Berocca, Rennie and Diprobase. Previous to Bayer, Tim spent nine years at Birds Eye in a variety of roles, including Head of Marketing of the European Family Portfolio and Head of Commercial M&A Integration of Findus Europe, where he had a track record of delivering growth in UK and Pan-European markets.
Commenting on his new position, Tim, says, "I've joined a business with real purpose and values at its heart and significant opportunities for growth. As with any FMCG business, we operate in a highly competitive category, consumer behaviour is evolving at a rapid pace and the customer mix has changed considerably. Organix has strong underlying brand fundamentals and I can see numerous opportunities for accelerated growth. In addition, being part of the Hero group, we have a supportive parent company who sees the potential for the Organix brand."
Philipp von Jagow, Managing Director at Organix, says, "Tim is joining Organix at an exciting point in our growth. We're keen to utilise his extensive commercial marketing experience to help us deliver positive change to the baby aisle. As well as overseeing new and innovative baby and toddler food launches, Tim will help us campaign for better children's food, calling on the government, the food industry, retailers and consumers to join with us to make change happen."
Tim's focus will continue to be on delivering the Organix mission – to give children the best start in life, by giving parents better, more nutritious food choices in order to contribute towards a healthier future generation. He is married and has two young children.
Source: Organix