BETC Paris presents a new international campaign for Total Excellium Fuels. In this ambitious production, we see the Total Excellium Fuel embodied by an army of super heroes with one mission – eliminate engine dirt, here represented by a horde of hideous and scabby old monsters.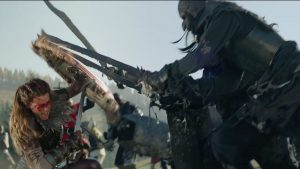 The film was directed by Simon McQuiod and produced through Control Films with post production by Mathematic.
The tagline "The fuel that cleans your engine km after km" echoes the Total Group's signature "Committed to Better Energy". A clean engine emits less CO2 per kilometer so those super heroes are doing an important job.
The campaign will run in more than 40 European, African, Central American and Asian countries that market the Group's premium Total Excellium fuel.
Source: BETC Paris