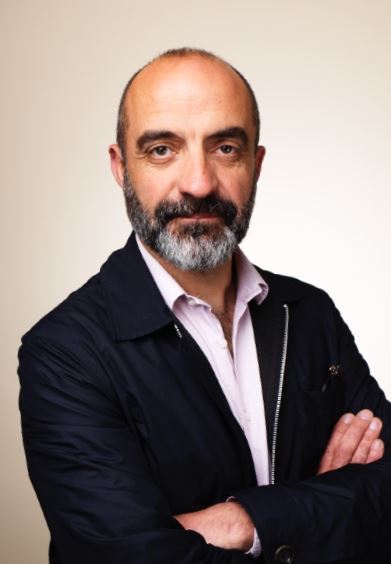 Tug, the international Digital Performance Marketing agency, announced the appointment of Trefor 'Tom' Thomas to the role of Global Chief Creative Officer, reporting into Nick Beck, Tug Founder and CEO. Thomas is another key hire for Tug who have been aggressively expanding the team in 2018, including Eoin O'Neill's promotion to CTO, where he is focusing on how the agency leverages its tech expertise globally across creative and media.
With over 20 years of creative director roles, Thomas has held senior positions in companies such as SapientNitro, RMG Connect, Saatchi & Saatchi and most recently as CCO of loyalty agency, LIDA.
During his extensive career working with clients such as Sony, HSBC, TUI, Mercedes Benz, P&G and SKY, Thomas has won over 60 national and international awards, including 3 Gold Lions.
Thomas will be responsible for expanding the creative discipline in each of the Tug offices worldwide, ensuring the sharpest creative thinking. This is fuelled by sophisticated data and insights across media opportunities, delivering measurable business results to clients globally.
"At Tug, we have more than doubled our clients year-on-year, expanded our team in the UK and have ambitious plans to ensure we continue to deliver better results across all channels for our clients. Tom has a wealth of experience as a Creative Director and as a seasoned CCO. More importantly, he shares our vision and desire to make the most of creativity across all channels. Where some agencies are struggling to show their value to clients, we are strengthening our offering based around cut-through creativity and bespoke technology solutions, paired with the very best channel agnostic media planning and buying," said Nick Beck, CEO at Tug.
"Tom joins as we host Tug Life, in its fourth year now. This is a free, week long pop-up expo with events and talks from leading brands and thought leaders within the digital landscape. This year, the overarching theme is 'What does the collision of creativity, media and tech mean for humans?' Tom's role as CCO will focus on unifying these three elements successfully, so his joining is great timing."
Trefor Thomas, Global Chief Creative Officer at Tug, said: "It is an incredibly exciting time to be joining an agency that has some seriously talented people who truly believe in joining the forces of Media, Tech and Creative. I believe that very few agencies have managed to maximise data from a media perspective and get it to work successfully with the creative. Tug has successfully done this, and this was one of the main reasons why it is such a great fit for me."
Source: Tug