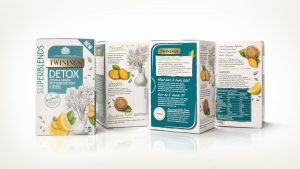 Twinings has appointed M&C Saatchi with immediate effect as lead creative agency to develop a new integrated campaign on the brand.
Twinings have also confirmed that, by mutual consent, they and AMV BBDO have parted company after 8-years on the basis of changing communications requirements.
Twinings has a rich heritage and is on a growth journey led by innovative new product launches and blends including Superblends and Cold Infuse which was launched earlier this year. With these new formats Twinings is strengthening its position in the market as a leading tea brand.
Liz Ashdown, Brand Director, Twinings: "We are delighted to be appointing M&C Saatchi to support Twinings. M&C Saatchi cut through our business challenges and showed bravery and inspiring brand idea thinking through the pitch process. We can't wait to get started and look forward to a long partnership."
Giles Hedger, CEO, M&C Saatchi: "Twinings will occupy a very special place in our client portfolio and we look forward to a long and exciting partnership."
Source: M&C Saatchi