Ultimate Creative Communications are elated to announce that their new TV advert promoting Chester Zoo's annual magical event 'The Lanterns' is currently showing on TV screens and in local cinemas. The Zoo was recently crowned the most popular visitor attraction outside of London and according to figures, welcomed a whopping 1.86 million visitors in 2017.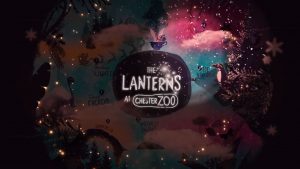 Each year at Chester Zoo's 'The Lanterns' eager visitors enjoy a magical evening at twilight, with breathtaking glowing lanterns, the arrival of Santa Claus and other Christmas festivities. This year the Lanterns will be split into different areas, each with their own personality such as The Enchanted Woodland, Cloud Cuckoo Land, Ice Kingdom, Northern Lights and even more to explore.
The goal of Ultimate's entire creative campaign was to build excitement and anticipation for this years 'The Lanterns' and present it as an unmissable Christmas Event. The TV advert seizes viewer's curiosity by hinting at the exhilarating wow-moments visitors will experience, whilst leaving many of the details of the event as a complete surprise for the actual night. This holding back of all the facts tied perfectly with Ultimate's creative concept 'Seeing is Believing', which was all about creating that feeling of anticipation you associate with the countdown to Christmas day. 'The Lanterns' is a night like no other. At a zoo like no other. You really do need to see it to believe it.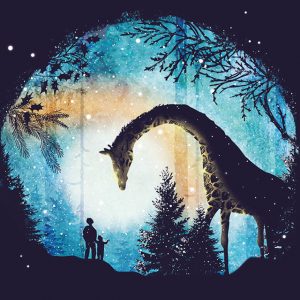 Ultimate's TV advert was created using the gorgeous illustrations dreamt up and created by their talented design team which were then animated and brought to life, in addition to segments of live action footage, directed by the Ultimate team and filmed by a videographer on site at Chester Zoo.
The Cheshire digital and creative agency has been involved with Lanterns for three years now, and each year has noticed a visible increase in the footfall of the event, boosting revenue during this traditionally quieter period for the Zoo. Ultimate were nominated for ''Best B2C Campaign' for their 2017 Lanterns Campaign at 2018's Northern Marketing Awards and can't wait to hear the final result at the ceremony this November at Manchester's Hilton hotel.
Ultimate's founder and CEO, Matt Townsend stated: "Everyone here at Ultimate was ecstatic to witness the creativity and hard work of the team come to life in the TV advert, we were all jumping for joy when we first saw it broadcast at peak time whilst watching TV at home. Over the years Ultimate has developed a fantastic working relationship with Chester Zoo with a range of projects including 'Wildlife Connections', 'Play', the brand positioning of 'Act for Wildlife' and 'The Lanterns'. The Ultimate team can't wait to get started with the new Chester Zoo website in order to showcase the fantastic work Chester Zoo does as a global leader in animal conservation."
Source: Ultimate Creative Communications