Uncommon Creative Studio launches Halo's new campaign 'Beyond the Asterix' aiming to transform consumers' awareness about the damage coffee capsules are doing to the planet. The campaign will demystify the confusion around what coffee capsules are made of and how best to get rid of spent capsules.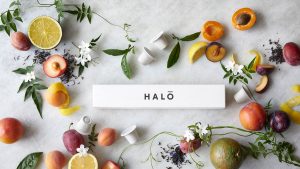 Halo is the world's first fully home compostable paper based coffee capsule filled with the finest, rarest and most desirable fresh coffees roasted and ground to perfection.  Compatible with most leading home coffee machines, Halo is giving people the ultimate home coffee experience without compromising on taste, quality, convenience or planet.
Uncommon has created a suite of digital campaign assets including creative for social media and a digital film which unpacks the challenges and complexities around the material and language used by brands to explain to consumers how to get rid of their spent coffee capsules. It will educate consumers about the scale of the problem and will also visualise the solution, mobilising them to think about the choices they make.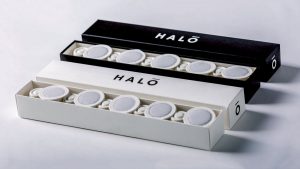 Uncommon has also fashioned a new look and feel for the brand which includes an updated logo and website, as well as creating state-of-the-art packaging that hasn't been seen in the coffee market before. The oxygen barrier wrap that keeps the coffee fresh – one of the most difficult elements with a fresh coffee in a capsule – is home compostable along with the Halo box, inserts and sticky label.
Halo capsules can simply be thrown in the food waste bin or compost when finished with. Each capsule will break down, depending on the atmospheric conditions, in approximately four weeks.  If a consumer's council doesn't provide food waste collection, Halo capsules can also go in the general waste bin and they will decompose quicker in landfill than any other type of capsule. After they degrade, they add nutrients such as nitrogen, phosphorus and potassium to the soil. With Halo capsules, coffee isn't a contaminant. It's a vital part of the composting process.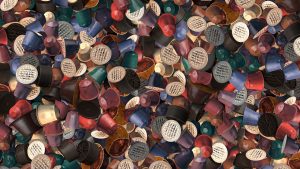 Nils Leonard founder Uncommon Creative Studios and Halo comments: "As an industry we're telling consumers to do something they don't understand which is having a detrimental effect on our planet.  We've got to remove the Asterix or small print that manufacturers are using and be honest with consumers about what coffee capsules are better for the planet. Recycle if you wash them out, compost industrially, wait for a special collection – it's just not good enough.   There is only one coffee capsule solution that's best for the planet and that's to make them out of a material that is home compostable and can be thrown in any bin, without damaging the planet and that's exactly what we've produced.  We want to be the brand that consumers can trust, the brand that's invested in finding the best solution to the coffee capsule problem including the packaging and the brand that gives coffee back its Halo."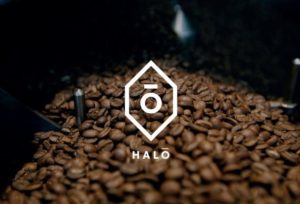 Halo is carefully packed with the world's best coffees. All carefully, ethically and sustainably sourced and available in capsule format for the first time:
Halo's signature Three Mountain Special Edition – A deep, complex espresso blend from three of the world's tallest peaks – Kenyan Kilimanjaro, Columbian Andes and Nepalese Himalayan
Halo Pacamara – A rare single origin from a Colombian plantation that produces world class coffees that are regularly used in competitions by the world's best baristas
Halo Minus – A naturally processed, decaffeinated coffee from Ethiopia
Halo Daterra Moonlight – A sweet and creamy Brazilian coffee from the only plantation in the world with the top rainforest alliance certification
Halo is available from our online shop and costs £10 per pack of 10.
Source: Uncommon Creative Studio