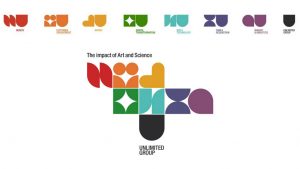 Unlimited is grouping its twenty-seven agencies into seven disciplines to offer clients a simple, bespoke and fully integrated service. This simplification will be supported with a new visual identity.
The disciplines are Health, Customer Engagement, Brand, Digital Transformation, B2B & Technology, CRM & Acquisition and Insight & Analytics.
The aim of the new structure and the positioning, called 'Experts in the Impact of Art & Science', is to bring the best in creative thinking and the best in customer insight and analytics closer together.
Under the new branding, each discipline pillar has been assigned a colour and a matching symbol, formed from a 'U' to represent Unlimited.
Unlimited's 'power brands' – Health Unlimited, TMW Unlimited, Fever Unlimited, Splendid Unlimited, Nelson Bostock Unlimited, Prophecy Unlimited and Walnut Unlimited – will be aligned with each discipline pillar with new branding, which is colour-coded accordingly. For example, TMW Unlimited's branding is an icon showing conversation between two people, a nod to customer engagement and social.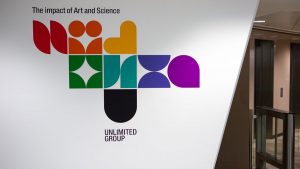 Beneath these 'power brands' sit 'specialist brands' – which include Rock Unlimited, Navigate Unlimited, 18Feet&Rising Unlimited and ICM Unlimited – with new branding also colour-coded to match their respective pillar.
The idea is that the pillars can be bought individually, together or clients can access the entirety of the group's skillsets via a single point of access at the Unlimited level.
An extensive effort to put the entire group under one roof means that the group's scientists and creatives now share the same space in the group's HQ in Soho.
To coincide with the re-structuring and re-branding, Unlimited is also launching a range of new talent initiatives to bolster diversity. These include an apprenticeship scheme which will see six apprentices from non-traditional backgrounds join the group in the coming year. Alongside this, new employee training schemes have been introduced to help bring different disciplines together.
"Going private enabled Unlimited Group to think longer-term and really work out what clients need. Our size means we can move quickly, and we now have a distinct agency offering capable of maximising the opportunities offered by today's fast-moving marketplace. We are the only agency in town where our neuroscientists share the same canteen as our brand creatives, and it's this mixing of disciplines, of people, that's key to reaching the holy grail of integration," said Tim Bonnet, the Unlimited Group President.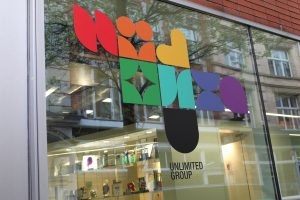 "Our new structure will enable us to better stake our claim as experts at the bleeding edge where insight, data, technology and measurement meet creativity and experimentation: the impact point between art and science. P&G's Marc Pritchard has called on agencies to employ fewer account managers and focus on creative output. This is just what our re-structuring – as now communicated through our new branding – is designed to do."
Ryan Wain, Chief Marketing Officer at Unlimited Group said, "As the too-big, too-greedy global holding companies slowly self-implode, airing their dirty laundry in public, the Unlimited Group is offering clients a breath of fresh air. We now have a style and structure to match our substance. With this new identity comes a clear message to brands of all shapes and sizes: don't waste your time and money with the one-size-fits-all offerings from the big groups who will always put shareholders first, come and join the Unlimited family for the right combination of marketing skillsets to overcome today's challenges and seize tomorrow's opportunities. We're waiting for you."
Source: Unlimited Group