Vaillant, a leading heating technology manufacturer, is set to re-launch its 2018 multi-media consumer advertising campaign.
The return of Vaillant's £2.6m television advertising campaign continues with the much loved, 'content snoozing cat'. The advert ends by encouraging homeowners to use Vaillant to 'find their Comfort Zone' this heating season with the reassurance that they can now benefit from a 10 year guarantee.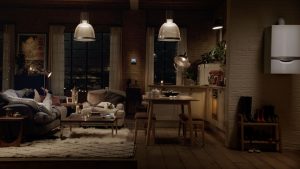 The campaign is designed to showcase to installers the significant developments the brand has made in the past 12 months and also encourage homeowners to engage with Vaillant Advance installers should they be in the market for a new heating system for their home.
The Comfort Zone commercial brings us back into the familiar winter scene of a content cat, having a nap in a cosy living room whilst the cold rain pours down outside. The viewer gets to survey the perfect cosy surroundings, a steaming mug of warm tea, freshly baked cookies – the ideal comfort zone.
The temperature monitor in the corner shows the room temperature creeping up to a comfortable 21°C, all being silently managed by the Quiet Mark accredited Vaillant ecoTEC exclusive with green iQ boiler with a VRC 700 app control.
Since last year's campaign, the advert now demonstrates Vaillant's recently awarded Which? Best Buy title, secured across the entire range of domestic boilers.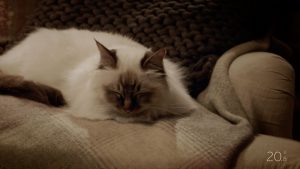 "It's important for us that this advert appeals not just to homeowners, but also to installers. Our investment into raising the awareness of our brand is to not only become a household name in the UK, but to also help our loyal Vaillant Advance installers grow their business when they choose to partner with Vaillant," said Alice Woolley, Marketing Director at Vaillant.
"The launch of the Comfort Zone campaign went very well in quarter one generating a lot of consumer interest and awareness in our brand. Since then we have extended the guarantees on our ecoTEC plus and ecoTEC exclusive domestic boiler range to 10 years, we've invested in 50% more people within our service and support teams and, just as we start the heating season, we are pleased to have been awarded Which? Best Buy across our complete domestic range. This all helps support our loyal installers to grow their business with Vaillant and is a strategy we are continuing to develop into 2019."
Vaillant have developed a package of marketing assets around the TV campaign for Vaillant Advance installers to use in their own marketing campaigns, including leaflets, posters, email content, and a new homeowner quotation pack. Installers that want to benefit from the multi-million investment should sign-up to the Vaillant Advance scheme here. The new, updated Vaillant TV advert debuted on Channel 4 on Monday 17th September 2018.
Source: Vaillant