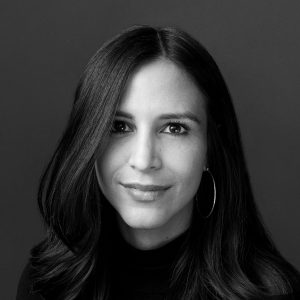 New York brand design agency Vault49 has appointed Spencer Ryan as Creative Services Director.
Ryan leaves her previous role as Creative Services Manager with JKR where she played a key role in building a team of 15 to 80 in just four years. This extensive experience will help drive Vault49 into its next stage of growth.
Ryan says: "In addition to the lure of a new challenge, I was drawn to this role by the strong values that Vault49 holds, a company so focused on its people and culture with everyone simply enjoying the work they do, all underpinned by a passion for craft that Vault49 brings to every brand it touches. I cannot wait to combine my previous experience with all that is working so well at Vault49 to create something truly special."
Jonathan Kenyon, Executive Creative Director and Co-Founder, Vault49, says: "Spencer is fiercely talented, humble, people-focused, and embodies the values we cherish at Vault49. She has that rare ability to see the full picture of an agency and reorganise into efficient systems, all while championing and empowering what really matters to Vault49 – the happiness and fulfilment of our people. We couldn't be more excited to welcome Spencer to our team!"
Ryan's key responsibilities will include running of the studio on a day to day basis including managing studio processes, improving efficiencies, creative recruitment, project planning, team resourcing, and managing team schedules.
Source: Vault49