Very.co.uk, the online retailer owned by Shop Direct, is launching its 2019 Christmas brand campaign on 1st November, with a new TV commercial that enourages customers to "Get more out of giving" this Christmas.
Created by St. Luke's, the campaign features TV, digital, print, OOH and social media activity, including the 40-second 'Pass The Parcel' brand ad that celebrates bringing a community together in the heart-warming animated style for which Very has become renowned.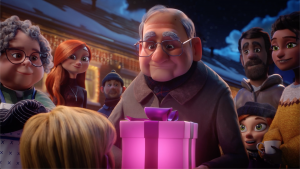 Featuring the well known song 'Feel The Love' by Rudimental, reimagined by The Social Singing Choir, the TV ad tells the story of a community that comes together to give Sidney, a lonely man, a Christmas that he'll never forget. The community races to pack a bright pink Very cube shaped parcel full of Christmas delights to make the festive season special for their neighbour. The advert finishes with Sidney receiving the gift and his neighbours celebrating Christmas with him.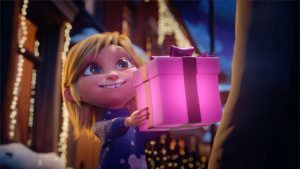 Andrew Roscoe, head of brand at Shop Direct, which operates Very, said: "It has been a real joy bringing together the characters from our previous campaigns as a community who care and support each other. The Social Singing Choir are the real life embodiment of that community and they each have personal stories why being part of the choir is important to them. We believe you get more out of giving, and this powerful message is especially important at this time of year."
Additionally, bespoke Black Friday commercials will air from 16th November, to demonstrate that the multi-category retailer sells a wide and varied range of desirable brands. These spots add to the overall story by showing how the street was lit up, providing a big switch-on moment.
A separate 'behind the scenes' film will run on YouTube and Facebook from 1st November. This features The Social Singing Choir from Margate as they record the soundtrack, talking about their emotional life stories and how the choir has supported them through challenging times.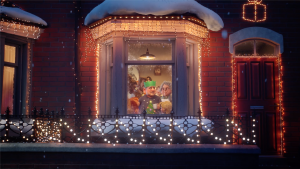 Neil Henderson, CEO at St. Luke's, commented: "Brand distinctiveness in all channels is the name of the game at Christmas and for this year's Very campaign we are using the famous pink box icon to ensure maximum standout in every touchpoint when it matters most."
Source: St. Lukes