Vice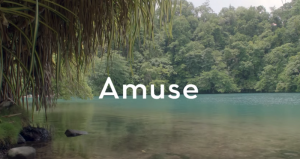 has given Amuse, its luxury travel platform, another lease on life with a whole new video series.
The rebooted brand is positioning itself to win the affections of the 'global explorer' with content themed on "adventure, adrenaline and antidote". It comes after it was first let loose in 2015.
Continuing the A-theme, content will be categorized on the website across Adventure, Antidote (wellness), Appetite, Apparel and Agenda.
Initial content includes Arctic Adventure: Rugby World Cup Winner Will Greenwood's expedition to the North Pole, a guide to alterative music festivals, 'Where Chefs Eat' asks top chefs their favourite eateries, and Sam Valenti takes a trip to his favourite NY record stores.
The brand is relaunched within a new Vice Fashion and Luxury Group, led by president Tammy Smulders and special projects director Michael Polsinelli who serves as executive editor.
Polsinelli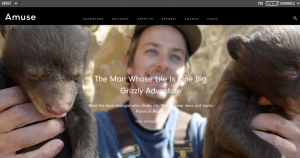 said: "Traditional travel definitions of leisure versus business, luxury versus budget, are redundant. We're a generation that would fly business to backpack. We're spontaneous and principled, and we want to maximise every moment, wherever that might be. Amuse will tap into the passion of incredible, self-curated travel experiences."
Smulders added: "We saw a gap in the market with aspirational individuals who seek extraordinary experiences that define themselves — we have repositioned Amuse to capture this exciting space. The luxury community has been extremely responsive from a commercial perspective."
Hermes will exclusively advertise on the platform at launch.
Brands in the Vice Fashion and Luxury Group include Garage Magazine, i-D and now Amuse.
Source: The Drum