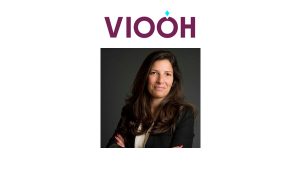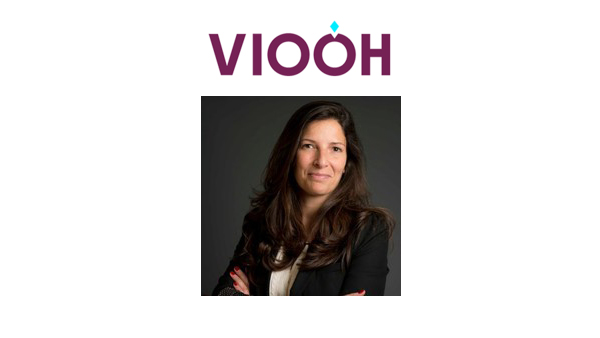 VIOOH, the open, independent and global marketplace for digital out of home (DOOH) and out of home (OOH), announced that it has appointed Natalia Escribano as its Chief Commercial Officer.
Escribano will be responsible for shaping and growing VIOOH's business and partnerships with digital out of home (DOOH) media owners as well as building the platform's sales team. She will also be tasked with expanding VIOOH's footprint globally, helping the business to attract media owners to its world-class programmatic solution for the DOOH ecosystem. In doing so, DOOH media owners will be able to reduce wastage, optimise campaigns and have greater access to incremental demand and revenue.
DOOH is one of the fastest growing and interactive forms of advertising with WARC expecting that global spending on DOOH will grow 10.1% each year between 2018 and 2021. Similarly, Enders predicts the total programmatic DOOH ad-spend in the UK alone will reach £200 million by the end of this year. By making media owners inventory more accessible and addressable to media buyers, VIOOH will help grow DOOH ad-spend in the UK even further.
Escribano joins VIOOH following a tenure as Regional Head of Sales for Audience Network at Facebook. Prior to this, she led the premium publishers' engagement across EMEA for AppNexus, working with the likes of MailOnline, Interactive Media, eBay, Schibsted and Orange to build and execute strategies that capitalised on the growing opportunities in programmatic advertising.
After a period working in the US, Escribano has spent the last 15 years in Europe helping companies get the most from leading edge technologies.
Escribano will be reporting into VIOOH's CEO, Jean-Christophe Conti and will head up the growing sales team.
Natalia Escribano, Chief Commercial Officer, said "I'm incredibly excited about the opportunity to innovate in the out of home world, bringing true programmatic to it. I love driving change and innovation through technology, developing client partnerships and building teams from scratch. VIOOH has ambitious plans and I am looking forward to helping deliver on them."
Jean-Christophe Conti, CEO, VIOOH added "We are delighted to welcome Natalia to the VIOOH family. We are driving the digital transformation in OOH and Natalia joins us at a pivotal time. Her expertise in utilising cutting edge technology to drive change will be invaluable as we look to expand in to more territories and sign more media owners on to the platform."
Source: VIOOH