The campaign is WACL's first ever advertising campaign and comes as it celebrates its 100th year
On Saturday 27th May WACL launches a campaign which runs across AV, print, OOH and digital and is designed to engage the UK public and the advertising industry in the power of positive female representation in advertising.
The campaign comes in WACL's 100th year, as its first ever advertising campaign, it seeks to represent women of WACL, past, present and future. And whilst progress is being made, men still outnumber women in finance and home adverts, even though women account for 85% of all consumer purchases. It also marks the first time that WACL has created a campaign targeting consumers about the importance of representation of women and girls in the work the ad industry creates; a message it plans to continue to focus on.
WACL wanted to celebrate and recognise the power of advertising in influencing and shaping beliefs or social norms and attitudes, with the campaign focusing on young girls and the importance of positive representation in building self-esteem and confidence under the creative idea of #RepresentMe.
The integrated campaign features a 30'TV ad which will also be shown on TV and online. This features a diverse cast of young girls who are shown looking at advertising on TV, on mobile, in the cinema, with a voiceover that describes issues that we know can sometimes affect women's confidence and self-esteem as they grow up.
The campaign runs for six weeks on ITV, C4, Sky, Guardian and Metro as well as in various OOH sites and across digital media, with the work having been produced on a limited budget and in partnership with Dove, with media owners donating in support of the campaign.
The voiceover on the AV ad states: "This girl won't be embarrassed when her period arrives. This girl will love her wrinkles someday. This girl will feel great doing the sport she loves. This girl will fall in love with her natural hair… How women are portrayed in advertising could impact their self esteem. Real positive representation matters". It then signposts to a dedicated webpage: www.wacl.info/representme.
Meanwhile print executions read 'This girl will feel body-confident playing sport' and 'This girl will finally embrace her natural hair', pointing out that advertising is everywhere and can help influence confident behaviours, shape beliefs, and encourage more progressive social attitudes.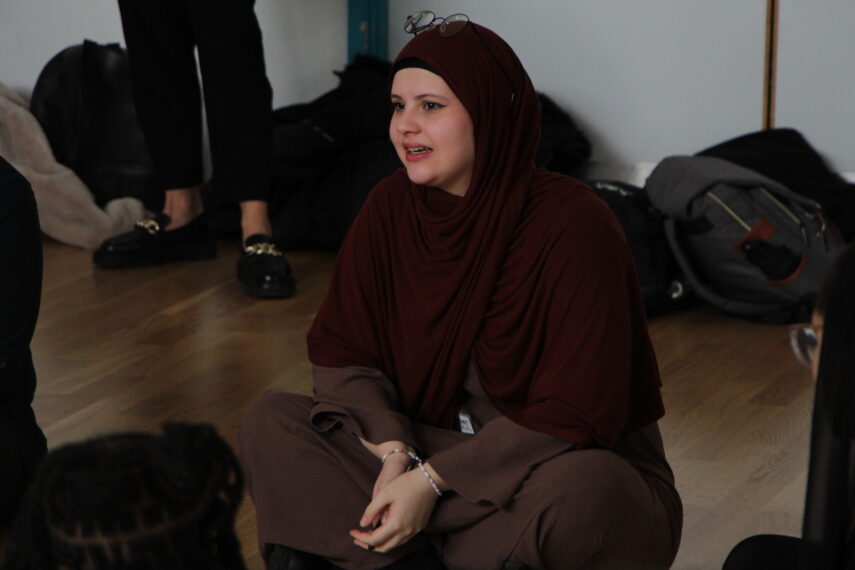 WACL believes that it is still critically important to champion positive representation of women in adverts.
As part of the campaign, WACL are conducting research among focus groups of women and girls, visiting schools starting with Kensington Aldridge Academy in London. The vast majority of the girls aged 12 to 17 in these groups reported that they don't need ads to make them feel empowered or good about themselves but are more concerned about how advertising affects how society – and men in particular – sees and treats them.
Claire Sadler, WACL member and WACL 100 Campaign Lead, and Chief Marketing & Fundraising Officer, British Heart Foundation, explains: "As a WACL member you walk in the footsteps of the trailblazing women who came before us, and for our 100th year we wanted to build on the change they created.

"We wanted to recognise the role and influence we have in championing positive representation of women in advertising. And look ahead to amplify the voices of the next generation of women and girls to make sure advertising is fit for their future."
Find out more at wacl.info/representme where you can find out more and download WACL's free playbook with tips on better representation of women.
Source: WACL