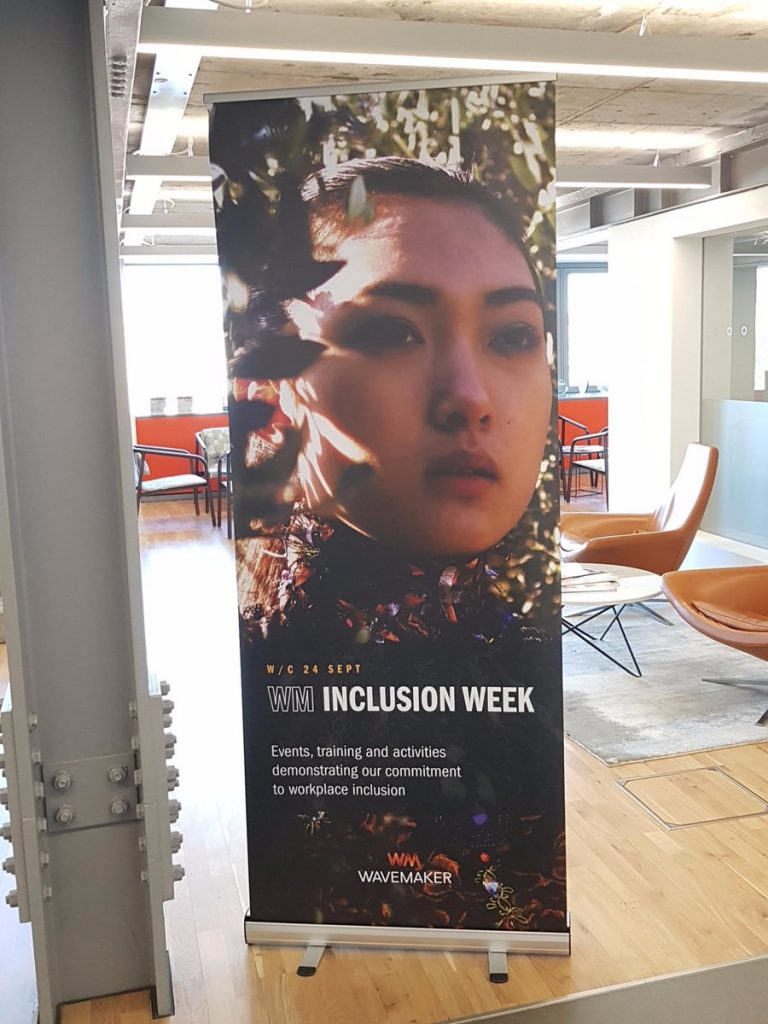 Wavemaker is participating in 2018's National Inclusion Week which runs from 24th to 30th September. Hosting a wide range of internal events, training sessions and activities, the media, content & technology focused agency hopes to raise awareness of workplace inclusion amongst its UK workforce.
By collaborating with clients and media partners, Wavemaker will host several informative and inspiring sessions throughout the week including unconscious bias training, guidance on visual awareness from RNIB and a PrideM social. The agency also welcomes Nationwide and Channel4 for a moving discussion on their recent Together Against Hate campaign.
Additionally, Wavemaker is hosting photographer Naike Kabore's 'Identity' exhibition in their partner centre for the duration of the week. The exhibition will explore the complex and important issue of how identity is affected by the intersectionality of race, gender, body image, sexual orientation, nationality and other labels. Through a collection of images featuring women that Naike Kabore has photographed over the past five years, she aims to "showcase and embrace the beauty of diversity ."
Supporting National Inclusion Week is part of Wavemaker's long term vision of being the most diverse and inclusive agency in the industry. Diversity is one of Wavemaker's five company pillars and they actively seek and nourish diversity of representation and thinking.
National Inclusion Week is just one of the many initiatives run by Wavemaker's Diversity and Inclusion committee, others include; Women@Wavemaker, Wavemaker Roots and Wavemaker Pride, to name but a few.
Anna Hickey, Chief Operating Officer, Wavemaker comments "At Wavemaker, we are committed to inspiring our talent to bring their whole selves to work and achieve their full potential. We believe strongly in nurturing an inclusive and diverse culture and have launched new initiatives to support our people and their growth. Participating in National Inclusion Week is a small but significant step in helping us achieve this."
Source: Wavemaker