Westfield Malls, in partnership with LA-based creative agency of record, Pitch, launched its new holiday campaign, which showcases how the brand wants consumers to experience holiday shopping the same way they celebrate the holidays – through combining joyful festivities, style + spirit, and sanity services.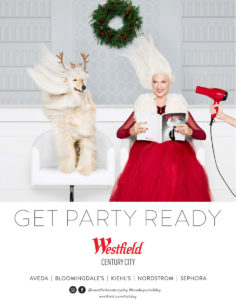 This campaign supports Westfield's recent evolution of their marketing strategy that began this fall, called, "The New New Mall," with their Century City mall in LA as the first location that opened under this concept.
Westfield collaborated with Pitch on "The New New Mall," as well as the holiday campaign to create a unique brand identity that highlights Westfield's luxurious and whimsical personality.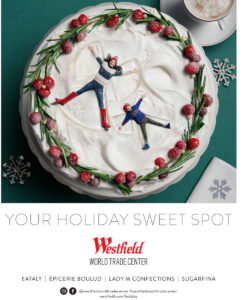 The campaign includes print, digital, OOH, video, and social, along with large digital interactive screens in the malls themselves, all of which will be focused on playful juxtapositions and synesthesia, highlighting a sense of discovery in the unexpected.
In the campaign, they used everything from kids on sleighs down mountains made out of popcorn; a mother and son making snow angels on top of a cake; and even Santa Clause getting valet service at the mall to showcase the Westfield style.​
Pitch and Westfield began working together in 2016 and Pitch handles all national, centre-specific (including Century City, UTC and World Trade Centre) and thematic campaigns for the brand for the past year and in 2018 and beyond.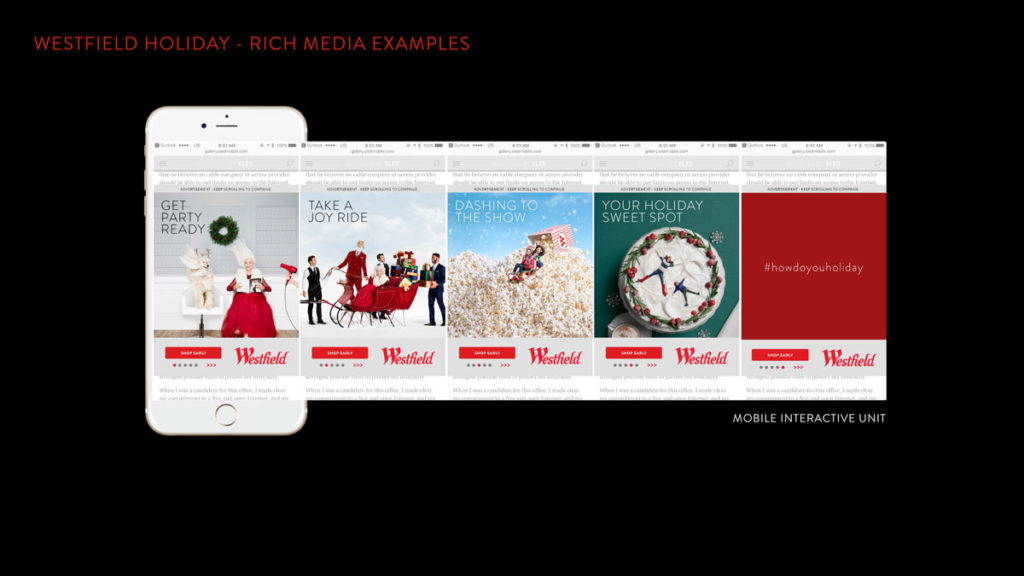 Source: Pitch