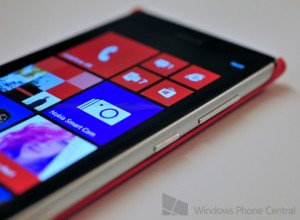 Windows Phone News, the online magazine, is now live. Windows Phone News is the first magazine devoted to Windows mobile phones and the tablets, laptops and PCs that implement Microsoft Windows and its Metro user interface.
Windows Phone News carries up-to-the-minute news, reviews and interviews on Windows mobile phones, apps and services, and the Windows PCs, laptops and tablets with which they synchronise.
Other pages will contain current Best Buys, hints & tips, as well as news on accessories. There will be comparisons and road-tests both between Windows phones and between Windows smartphone and their market competitors.
IT industry expert Richard Milton said:
Both business users and consumers are demanding touch sensitive screens on their PCs, laptops and tablets, because of their experience with smartphones. For hundreds of millions of users that touch-screen will be Windows. The natural next step will be for them to demand a smartphone that has the same interface as their laptop. This is the volcano that is building under the market that Apple created and Google has opened up to mass marketing. It's all about the user interface. Apple isn't going to give up its dominant market share without a fight.
'Windows Phone is very much the latest must-have smartphone', says Milton, 'but with only 7 per cent of the market in the United Kingdom and 4 per cent in the U.S., against the established players – iPhone, Android and Blackberry. With giants like Nokia, Samsung and HTC backing Windows, it's going to be a long hard fight for market domination and it's that struggle that Windows Phone News is going to document.'
'Anyone who buys, sells, makes or just dreams about smartphones can book a ringside seat, free of charge, and get a first-hand, blow-by-blow account as Microsoft slugs it out with Apple and Google, by visiting the site regularly.'