WPNC has created a new fundraising campaign, Every Second Counts, for London's Air Ambulance Charity. It features a DRTV ad and supporting online campaign.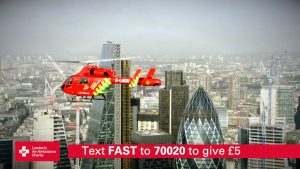 The aim is to raise awareness of the charity's work treating critically injured people at the scene of emergencies across London, uniquely bringing the hospital to the patient. The campaign also tackles the misconception that the organisation is fully funded by public money.
The 60-second ad, which goes live for four weeks, will run in the London region on channels including ITV London, ITV Breakfast London, London Live and Channel 4.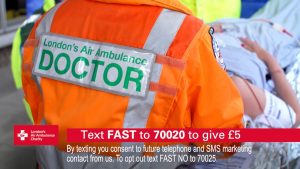 London's Air Ambulance Charity's Chief Pilot Neil Jeffers features in the ad and also delivers the voice-over. Neil and the medical team are shown receiving an emergency call, running to their helicopter and treating a patient (the team is real but the accident is staged).
The ad concludes with the call to action: "Text to give £5 and help us get there in time to save a life."
Online executions include three 15-second Facebook videos as well as display ads.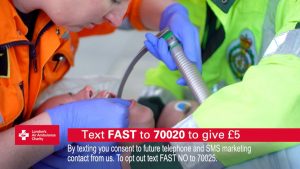 WPNC was appointed to develop the campaign following a competitive pitch earlier in the year. The agency subsequently took London's Air Ambulance Charity through its full creative process. This included a Breakthrough session to deliver the overarching proposition of the campaign, and insight testing of three different concepts using WPNC's Response Insight tool.
Source: WPNC