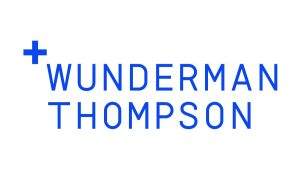 The newly created WPP agency Wunderman Thompson announced the appointment of its UK Leadership Team. This new team brings together a unique breadth of end-to-end capabilities that will help drive growth for its clients and people by delivering breakthrough creativity, data and emerging technology to reset customer experiences.
Pip Hulbert has been appointed UK CEO and will oversee client relations, creative delivery and overall growth of the UK business and operations. Since joining Wunderman in 2013, Pip has risen from Chief Operating Officer to CEO and has contributed to several key new business wins and multiple industry accolades, most recently being named Campaign UK's 'Customer Engagement Agency of the Year.' As Wunderman UK CEO, Pip doubled the office in size, while maintaining a high staff retention rate. Prior to joining Wunderman, Pip was Client Services Director at LIDA. Pip will report to Global CEO, Mel Edwards.
Steve Aldridge has been appointed UK Chief Creative Officer. Steve is known as a creative champion, successful entrepreneur and an effective leader of UK business. His forward-thinking ideas will help him inspire a creative culture and reset brand experiences for the UK office. Prior to joining Wunderman Thompson, Steve was the Co-Founder and Chairman of the creative agency, Partners Andrews Aldridge. Over the course of the 20 years that Steve was there, the agency won more than 200 industry awards, including 'Agency of the Decade' and 'Agency of the Year.'
Richard Dunn has been named UK Chief Strategy Officer and will continue his role as UK Chairman. Richard was previously the Chief Strategy Officer and UK Chairman at Wunderman. Richard helps clients optimize their communications with customers and better service their needs by delivering clear, strategic end-to-end solutions. For the past 15 years, Richard has held positions at Blast Radius, Partners Andrews Aldridge and The Engine Group.
Simone Forster has been appointed UK Chief Growth Officer. Simone was previously Director of Client Partnerships at J. Walter Thompson London. In this new role, Simone will help drive growth for our ambitious brands by creating and implementing long-term strategies and vision.
Kate Muir has been named UK Chief Business Development Officer. Kate was the Marketing Director at J. Walter Thompson London. Before that, Kate was the Head of New Business of UK and Europe for J. Walter Thompson. Kate has worked at J. Walter Thompson London for most of her career, beginning right after university in 1997.
Rob Curran has been named UK Chief Experience Officer. Rob was Chief Experience Officer at Wunderman UK and before that, served as Head of Customer Experience, where he led and developed compelling and influential experiences for ambitious brands. Rob has also held several other positions at digital agencies producing research, developing effective experiences and consulting on UX strategies.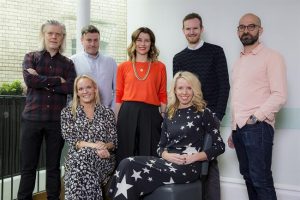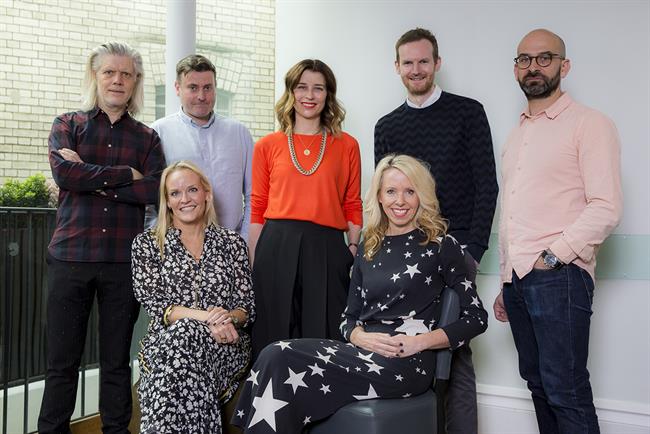 Matt Steward has been named UK Chief Client Officer. Matt recently joined Wunderman UK at the beginning of the year as Chief Client Officer. Prior to joining Wunderman, Matt was the Managing Director of DigitasLBi. He has also held multiple positions at RKCR/Y&R .
Mel Edwards, Global CEO, Wunderman Thompson said: "I'm excited to have Pip and this brilliant team lead our new agency in the UK. Each person will play an instrumental role in creating and building a type of business and culture that stands apart from others. I have no doubt that this leadership team will help bring these two iconic brands together seamlessly in the UK."
On being appointed UK CEO, Pip Hulbert added: "Growth is at the heart of everything we do and Wunderman Thompson defines that. I'm excited to lead an agency that fuses creativity, data and technology together to rethink business, culture and brand experiences."
J. Walter Thompson's London CEO, James Whitehead will be moving into a Global Client Lead role for Wunderman Thompson and will help with the UK Leadership team integration.
Wunderman's UK & EMEA Chief Creative Officer, Ian Haworth will be moving into a Global Client Creative Lead role for Wunderman Thompson.
Source: Wunderman Thompson