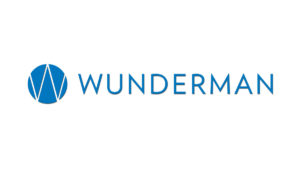 Leading digital agency Wunderman UK, part of the WPP network, has launched Elements of Experience – a new platform that harnesses data and insights to explore and benchmark the world's best customer experiences across every sector.
Elements of Experience is a searchable database of customer experiences, giving marketers access to a comprehensive cross-section of the world's best experiences. Users will have access to Wunderman's deep analysis into the different touchpoints along each customer journey, allowing them to compare experiences in and out of category as well as benchmark against those that are best-in-class.
The new platform was developed by Wunderman UK's Customer Experience (CX) team using data collected over the past three years from across Wunderman's global network. Wunderman aims to turn the platform into the industry's biggest, most forensic CX knowledge base, inspiring brands and helping build stronger consumer relationships.
Elements of Experience follows the agency's Wantedness report, which sets out best practice for creating exceptional, joined-up experiences for customers in every sector. The report, which was released in partnership with Penn Schoen Berland in January, found that brands are now compared with the best in the world, not just best in category – and they need to build brilliant experiences at each touchpoint.
Already contained within the Elements of Experience platform are hundreds of experiences from Wunderman's own global network, organised into 200 comparable categories. These cover everything from online, in-store display and floorplans or demos, through to how the product feels when a customer opens a new purchase.
Marketers can use the platform to answer questions as specific as: how does a leading luxury hotel welcome customers – and how can this be applied to the automotive industry? Or, how does a chain of gyms encourage membership sign-ups compared to a music streaming service?
The Harvard Business Review reported, customers who encounter positive customer care experiences are nearly three times more likely to recommend a brand. Therefore, brands are aware of the importance of consumer experiences but are unsure where to begin and what brilliant looks like.
Rob Curran, Head of CX at Wunderman UK, said: "This approach is a necessary evolution in how we advise our clients on how to design the best possible experiences, providing them with an in-depth level of insight that they can use to learn and develop their own best-in-class approach. It's the result of years of working with hundreds of world-class brands – so we're confident in the power of this initiative to help our clients design even better services, products and experiences."
"We think there's a huge gap in the market to help clients get the whole customer experience picture – in-sector, cross-sector and globally," added Chris Daplyn, Wunderman UK Managing Director. "Brands with the best experiences are the only winners today, which is why we believe that Elements of Experience will set a new universal benchmark for CX design because it can take brilliant moments and break them down into common components that people can really understand. We're very excited about the power of this platform to transform our clients' brands."
Source: Wunderman UK