Independent creative agency Young & Laramore have launched their first ad campaign for Trane, an Ingersoll Rand residential heating and air conditioning brand, since winning the account in December 2016.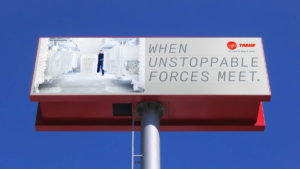 Young & Laramore worked with Trane to refine its position in the heating and cooling marketplace, and while the brand will continue to focus on reliability, the new campaign, titled "Tested to Run" highlights the rigorous testing methodologies and hard-working engineering teams that are as hard to stop as their products.
Tom Denari, President & Chief Strategy Officer, Young & Laramore: "When our team visited the plant in Tyler, Texas to see the extreme testing situations that Trane puts its products through, we couldn't wait to find a way to present these compelling scenes in a campaign. From extremely frigid temperatures, to flooding, to severe impact, these tests truly pay off why Trane is so reliable."
The campaign will launch nationally in the US in September and will include TV, online video, radio, print, social media, and digital banner ads.
The media partners include HGTV and DIY with programmatic cable channels including CNN, MSNBC, ESPN, Discover and others. Online video partners for the campaign include Bloomberg, CNN, CNET, Huffington Post, NY Times, WSJ and others.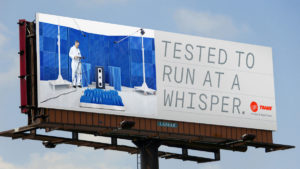 Brian Welborn, Director of Brand and Marketing Communications, Residential HVAC: "This has been a great adventure, and in a sense, a true honour helping evolve a globally iconic brand. The fact is, no one tests like we do. And the reality is, it's our people and their beliefs that continue to push Trane. The Y&L team did a great job of capturing that idea, and breathing fresh life into it."
While Trane's creative strategy has evolved, Y&L will continue to use the brand's well-known tagline, "It's hard to stop a Trane."
Source: Young & Laramore