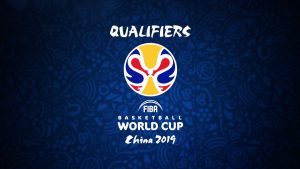 FIBA (International Basketball Federation) has been working with Y&R Group's branding agency since May 2017, to create a visual ID for its flagship competition which will take place in China from 31st August-15th September 2019. The World Cup's Qualifiers, involving national teams from 80 countries from across five continents, are now on and will continue until February 2019.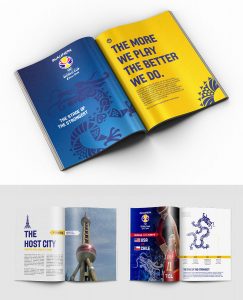 Having the logo created by a Chinese agency as a starting point, the visual ID is inspired by the story of two dragons competing for victory through the Qualifiers. The dragons evolve with each game until they reach their full-grown form in time for the first-ever 32-team World Cup in 2019. It is a flexible and modular visual identity in which the elegance and dynamism of the sport is represented by the fluid movement of the dragons.
As well as the visuals created for the Qualifiers' Draw Ceremony that took place last May in the city of Guangzhou, Y&R Branding also developed the broadcast project which includes all TV graphics and the opening sequence preceding every game's telecast.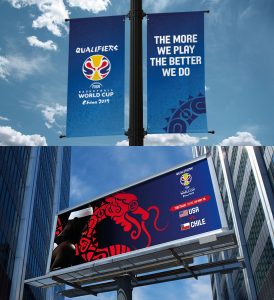 Hélder Pombinho, Y&R's Creative Director, said: "Brands today are anything but static. For big sports events – in this case, basketball – a critical factor is preparing the visual universe to guarantee it has the dynamism and versatility required to successfully come to life with movement. That was the starting point and, we believe, the right way to creatively take on this world-scale project."
Pedro Gonzalez, Y&R Branding Managing Director, added: "This was a hard pitching process, but it was worth it. It is one more huge project, created for a new client, that ended up also giving us the opportunity to develop the broadcast project, a skill we are currently venturing into and want to continue exploring."
Source: Y&R Group