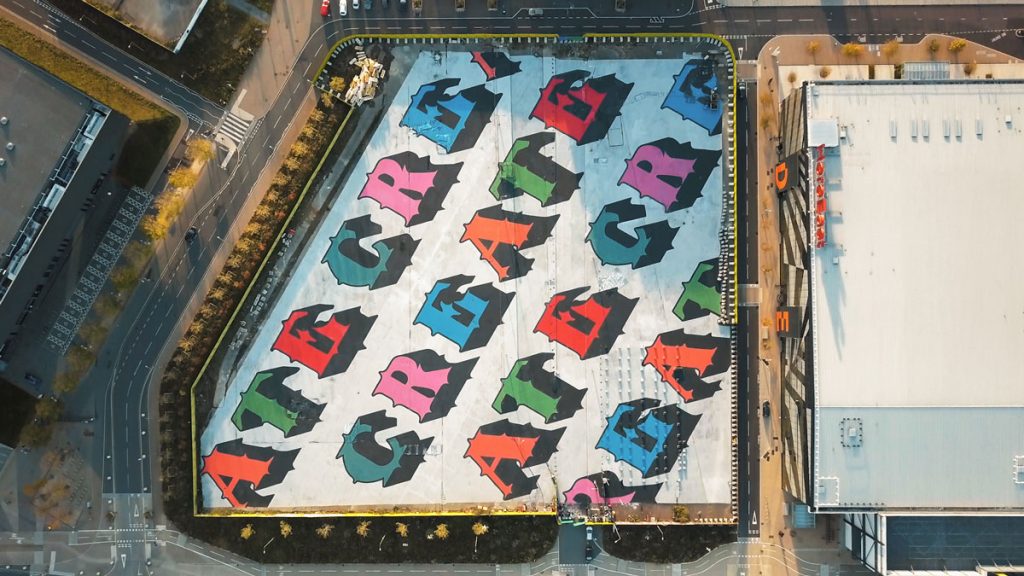 With its distinctive style and construction, Zippo lighters have served as a canvas for endless artistic creations throughout the brand's 86-year history.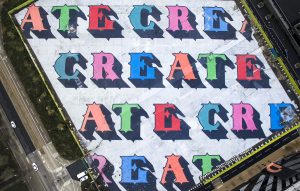 In 2018, the little lighter has attempted something huge: the creation of a huge 17,500 square meter painting in partnership with world-renowned street artist Ben Eine. The mural is the centrepiece of a wider integrated marketing campaign celebrating art in all its forms.
The new artwork came to life on a truly unconventional canvas: a sparse, industrial ground space in East London. A master of messages, Eine paints large, bright, colourful letters and phrases onto city walls across the globe.
Watch as artist @BenEine creates one of the largest pieces of street art the world has ever seen. #ZippoXBenEine pic.twitter.com/yNkAXK51Io

— Zippo (@Zippo) January 18, 2018
For this latest piece, he painted the word 'CREATE', a nod to self-expression and the proudly diverse Zippo windproof lighter range.
Zippo is set to reveal the impressive feat on their social media channels in January via a captivating video content series entitled An Unconventional Canvas.
Zippo lighters have served as a canvas for artistic creations throughout our 86-year history. Take a look at some of our favorite designs and watch for a sneak peek at newest limited-edition lighter designed by @beneine. #ZippoXBenEine pic.twitter.com/7fsHGHVHLa

— Zippo (@Zippo) January 17, 2018
As the artwork is only entirely viewable from high in the sky, Zippo and Eine used the power of drones to capture the process of the incredible achievement.
Source:Â Zippo