'We very much hope Rishi Sunak bears in mind the growing importance, and the particular needs, of the UK's creative industries sector in the forthcoming post-Brexit budget.
Creative businesses contribute £100bn annually to the economy – more than the automotive, aerospace, life sciences and oil sectors all put together. It's the nation's fastest-growing sector, creating jobs at twice the average rate. With a global reputation that attracts talent and clients from all over the world, we export £27bn in services every year. To give one example of this statistic: in our own small company, we collectively speak ten languages and have clients from every continent on earth.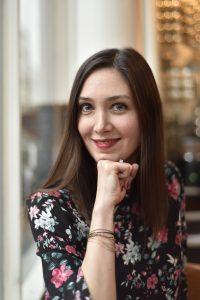 It is essential to us, and the nation, that Britain remains a creative powerhouse, open for business wherever it is found. We need the government to treat Brexit as an opportunity to engage with the wider world, rather than an excuse to withdraw from it.
This means securing trade deals that facilitate creative exports rather than hinder them. And it means ensuring that our immigration system takes account of the fact that some of the best creative talents come from what Dominic Cummings might call 'misfits and weirdos,' who often lack conventional qualifications.
Mr. Sunak should also bear in mind that, despite the size of our sector, our companies are often small. Most employ fewer than ten people. Rather than being fully staffed with full-time employees, many creative enterprises consist of a core team with a roster of freelancers. A third of the creative workforce is self-employed. Things like business rates, VAT thresholds, and levels of paperwork matter to us.
Finally, Mr. Sunak should do whatever he can to secure the future for UK creativity. Our continued success depends upon how we train coming generations. In 2019 the Culture Secretary announced plans for a creative industry apprenticeship scheme, with off-the-job training and a proper assessment at the end. We would hope to see the government work with our sector to continue to invest in training.
The creative industries are, in many ways, the goose that lays the golden egg for the UK economy. We very much hope that the chancellor will do whatever he can to stop Britain's creativity flying the nest.' Alessandra Desfoux, Managing Partner, Lewis Moberly
Source: Lewis Moberly