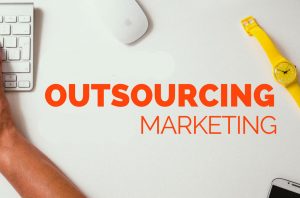 Marketing is a crucial activity for any business, but new research has revealed that many companies are choosing to outsource it to external agencies or freelancers rather than run it themselves in-house.
A survey of 1,021 UK workers carried out by leading digital marketing agency, Marketing Signals, revealed that more than 42% of UK businesses don't handle their marketing in-house.
For most companies it's an area that they'd prefer to outsource due to the difficulties involved in staffing these types of roles – with 1 in 3 (37%) saying they can't find someone qualified for the role and 35% saying they don't have the resource to handle it internally.
Moreover, virtually 1 in 3 (32%) confessed that they prefer to outsource this to benefit from the expertise of external marketers. In addition to this, more than 1 in 4 (22%) said outsourcing their marketing activity offers them cost savings in the longer term
The marketing sub category least likely to be handled in house was found to be digital marketing (63%), with Social Media marketing (59%) close behind. The third most common outsourced marketing category was email marketing (44%), followed by Public Relations (36%) and finally, direct marketing (29%).
Gareth Hoyle, managing director at Marketing Signals comments: "The research shows how business leaders are relying on other means (be it a freelancer or an agency) to handle their marketing activity, rather than opting to handle this activity in-house. Interestingly, this appears to mostly be happening within the subcategory of the digital marketing sector."
"This is understandable however, as industry practices are regularly updating and it can be hard for businesses to keep up to date with the very latest developments in digital marketing. Therefore, having a dedicated external team that are experts in the field and have access to all the latest tool packages will help to coordinate and streamline the process. That said, business leaders need to ensure they are fully engaged and in regular dialogue with their outsourced team to ensure the activity is successfully achieving the business' goals," added Gareth.
Marketing Signals offer a wide range of digital marketing services including paid search, paid social, digital PR and technical SEO.
Source: Marketing Signals