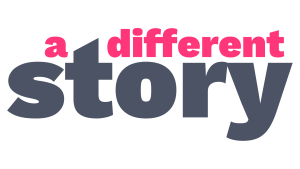 A Different Story, a leading international storytelling agency, today announces a new analytics service called StoryScore. StoryScore allows brands to quickly understand their brand equity amongst their consumer sets and the impact their brand has on advertising effectiveness.
"We're excited to be working with A Different Story to quickly quantify the impact campaigns might have on our overall brand equity," says Jonathan Armstrong, Brand Director at Arm.
Developed based on the latest neurological research, StoryScore leverages the OnePulse platform to quickly establish StoryScores from brands and its competitive sets – often in minutes. 
Says A Different Story CEO, Josh von Scheiner, "Measuring brand equity and the impact made by brand campaigns has always been slow, cumbersome, and expensive. Our new process along with OnePulse's platform offers the most immediate, accurate, and transparent brand equity scoring tool on the market." 
Adds OnePulse CEO, Mike Billingsley, "We're excited to partner with A Different Story to provide a technology platform for StoryScore. It's an innovative use of our platform providing a much needed service for brands."
Source: A Different Story