It's a new year and a fresh new look for American Airlines as the company recently unveiled a new logo and exterior for its planes.
The unveiling of the new logo and livery is the latest step forward in American's on going journey toward building a more modern travel experience for its customers.
This is the first time in more than 40 years that the airline updated its logo, replacing the classic 1968 Massimo Vignelli logo.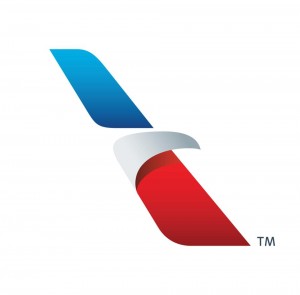 "Our new logo and livery are designed to reflect the passion for progress and the soaring spirit, which is uniquely American," said Virasb Vahidi, American's Chief Commercial Officer. "Our core colours — red, white and blue — have been updated to reflect a more vibrant and welcoming spirit. The new tail, with stripes flying proudly, is a bold reflection of American's origin and name. And our new flight symbol, an updated eagle, incorporates the many icons that people have come to associate with American, including the 'A' and the star."
American is preparing to take delivery of hundreds of new, lighter aircraft featuring composite materials that must be painted.
Since the polished metal look was no longer an option, the importance of the paint selection became critical to honouring American's silver bird legacy.
Silver mica paint was chosen as away to maintain the silver heritage, which American's people and customers are passionate about, yet progress ahead with a clean new look.
American's new look was created in partnership with FutureBrand and incorporated input from the airline's customers and employees.
American also launched a new advertising campaign designed to showcase the new look. The advertising campaign was developed with agency partner McCann Worldgroup.