dentsu UK & Ireland has announced the appointment of Anne Stagg as the CEO of its Customer Experience Management Line of Business (CXM), and the first UK CEO of Merkle.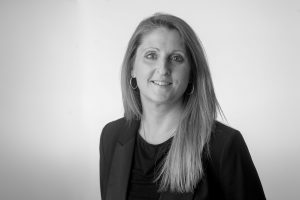 Anne will lead a business of 940 people at Merkle while also overseeing delivery across dentsu's CXM Line of Business which incorporates data and analytics, CRM, commerce, media, digital experience services and B2B. She will ensure that dentsu's data and digital transformation capabilities are combined to create the market's leading customer experience management partner for existing and new clients across the businesses ten locations throughout the UK and Ireland.
Anne brings a wealth of experience to the role. Previously head of client services, she has been an instrumental part of Merkle's growth throughout her time with the business. She led the creation of a fully integrated client services team across the company's media, analytics, customer experience and technology service lines, driving growth across key clients to support them on their complex transformational journey.
A former managing director of Indicia, Anne also led that agency with a strong focus on business development. She also acted as chief client officer for its parent company KMMS, managing Indicia's effective integration into the business, uniting people and teams behind the common goal of achieving synergy growth and winning several global deals along the way.
Anne will report into both Margaret Wagner, the incoming president of Merkle and CEO of dentsu's CXM Line of Business in EMEA, and the dentsu UK&I CEO Euan Jarvie to drive greater integration with its Media and Creative Lines of Business.
Euan Jarvie, CEO dentsu UK & Ireland, said: "Even prior to the pandemic, consumers were understandably expecting top-tier online experiences across a growing range of touchpoints with brands, and that's only grown as we navigate COVID. Anne's appointment is timely, as we further integrate our data and digital capabilities to augment what we can offer clients, in line with their customers' evolving needs. She brings the perfect experience to truly establish our CXM proposition as a market leader."
Margaret Wagner, president of Merkle and CEO of dentsu's CXM Line of Business in EMEA, said: "Anne has shown consistently strong leadership throughout her time at Merkle, overseeing our client services and sustaining our business performance and growth across the UK in these challenging times. I have no doubt that she will continue to lead the company to new heights with the same drive and achieve immense success."
Anne Stagg, CEO – CXM at dentsu UK & Ireland, and UK CEO, Merkle, added: "This is a unique opportunity, to take on the role as Merkle's first UK CEO in a time when we are reimagining the customer experience in the digital landscape. We are continuously improving our capabilities and the potential for our CXM line of businesses is tremendous when it comes to driving and supporting our clients' digital transformations."
Over the last five years, Merkle has expanded from 20 to 940 people across six offices in the UK, delivering customer experience transformation to clients across media, analytics, data, technology, commerce and B2B. It has been named a top five full service and marketing agency by Econsultancy, been shortlisted for Campaign's Agency of the Year, and became a Quirk's Top B2B Research Company. Merkle has won over 30 awards in the UK alone last year. 
Source: Merkle