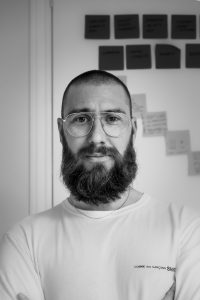 As Anomaly expands its business transformation capability into Europe, the company today announced Lachlan Williams will this month join the team as European Head of Transformation. Building on the success of the discipline in North America, Williams is tasked with growing a European practice focused on helping clients evolve the way their businesses go-to-market through innovative new business models, product development, membership and content strategy. Williams joins Anomaly from RGA in London where he was Head of Strategy.
With over 17 years working at both creative and media agencies, as well as News corp, Williams will bring his deep experience in brand ecosystems to bear to shape experiences, products and content that drive change across businesses. Anomaly's Transformation capability includes talent experienced in working across multiple client verticals including Product, Technology, Innovation, Operations and Marketing. Recent work includes consulting for businesses such as Microsoft, Ally Bank, Carnival and product development for Anomaly's latest IP venture – Obie, a personal fertility and reproductive health app.
Karina Wilsher, Global CEO at Anomaly commented, "Anomaly was built to help clients win in a changed world. Given the year that's been, most businesses recognize the need to evolve their product, services and themselves to meet the new demands of their customers, yet many are unsure of how to navigate the path forward. Lachlan's experience across multiple categories and disciplines – brand planning, product and experience strategy, innovation, content strategy, to name a few – makes him the ideal candidate for us as we further expand the capability." 
Williams added, "There's a clear opportunity to help businesses take advantage of the forces of change that have accelerated over the last 12 months. But probably more importantly, there's a real need to ensure that these opportunities become something real and doable for teams of people already feeling intense pressure on their workloads. Periods of chaos, like the one we're experiencing now, are crucibles for creativity. There's going to be an innovation renaissance as we see new models blossom over the coming year – It's an incredibly exciting time to be building something new.  Anomaly has a great model, an exciting team and a compelling track record, so I'm really looking forward to helping them expand their transformation practice across Europe."
After leaving R/GA in September 2020, Williams spent his time volunteering for several projects close to his heart: Teaching and designing education experiences for underrepresented talent with the Brixton Finishing School and also building a new model for the creativity community to help charities recover from the pandemic with Good Brains for Good Brands. More recently, Williams has acted as an advisor and strategic consultant for numerous businesses, including: Magic Leap, Get Licensed, LVMH and exciting new fem-tech, Tuune – who are reinventing contraceptive health via personalised solutions. 
Source: Anomaly