[KGVID width="600″ height="338″]https://marcommnews.com/wp-content/uploads/2016/03/2492351_LikeAGirl_2.5_YouTube_Main_Edit_PGAL6291000H_MP4.mp4[/KGVID]
Playing princess, getting their nails done, dancing in bunny ears – is this a true representation of all the things that girls do? That's the question you might ask if you take a critical look at how girls are portrayed in emojis, one of the fastest growing language in the world and one teen girls use all the time. Visual communication has always been a meaningful way to send a message, and if a picture is worth a thousand words, Always, the leader in global feminine care, is asking what these emojis are really saying to the girls who interact with them. In the lead up to International Women's Day, at a moment where female achievements are celebrated worldwide, Always wants to empower girls to show that they can do anything and everything.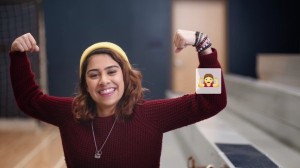 As part of the ongoing Always #LikeAGirl mission to stop the drop in confidence girls experience at puberty, Always partnered with award-winning documentary filmmaker Lucy Walker of Pulse Films to find out if girls feel accurately represented by the emoji options available to them. Lucy's unique background, which includes a passion for sociolinguistics in addition to her long list of film credits, helped shape the new video and uncover surprising findings when talking to girls. The latest #LikeAGirl video, made in partnership with Leo Burnett Chicago, highlights how girl emojis reinforce the societal limitations girls face every day. Real girls of varying ages and backgrounds were asked about their experiences using emojis and if they felt accurately represented by the options available to show who they are and what they really do. Find out their answers by watching the Always #LikeAGirl.
"Society has a tendency to send subtle messages that can limit girls to stereotypes. As someone who has studied sociolinguistics, I know the kind of impact even seemingly innocuous language choices can have on girls. It was so interesting to hear these girls talk about emojis and realize how the options available to them are subtly reinforcing the societal stereotypes and limitations they face every day," said Walker.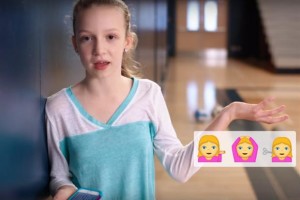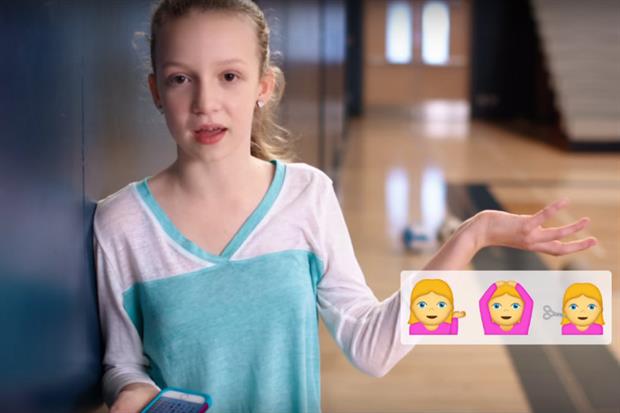 "I've been a fan of the #LikeAGirl campaign from the beginning and I'm excited to join Always in empowering girls to be confident and stay confident by helping rally for change in societal limitations, like those illustrated in emojis."
Data from the most recent Always Confidence & Puberty Survey, shows that more than half of girls surveyed (54 percent) feel that female emojis are stereotypical, and 75 percent of girls would like to see female emojis portrayed more progressively, including professional female emoji options. As the first truly global language, emojis are relied upon in daily social communication – especially among girls, who send over a billion emojis every day. Even Oxford Dictionaries' declared 'emojis' the official word of 2015. Always wants to empower girls to ask for emojis that are as unstoppable as the girls they represent, to help every girl feel Unstoppable #LikeAGirl.
"Ever since we started our journey to stop the drop in confidence girls experience at puberty, we have been deepening our understanding of this critical stage. We know that girls, especially during puberty, try to fit in and are therefore easily influenced by society. In fact, we found that seven out of ten girls even felt that society limits them, by projecting what they should or should not do, or be. The girls in emojis only wear pink, are princesses or dancing bunnies, do their nails and their hair, and that's about it. No other activities, no sports, no jobs… the realization is shocking," said Michele Baeten, Associate Brand Director and Always #LikeAGirl leader at Procter & Gamble.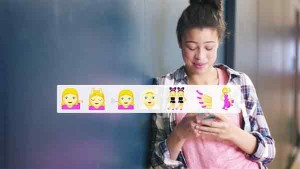 "Of course, societal limitations are broader than just emojis, but when we realized that stereotypical, limiting messages are hiding in places as innocent as emojis, it motivated us to demand change. Girls are downright amazing, and we won't stop fighting all the limitations and knocks in confidence they experience at puberty until every girl feels unstoppable."
Always wants girls to share what girl emojis they want to show how they are Unstoppable #LikeAGirl. Take a picture, shoot a video or tweet using #LikeAGirl to inspire young girls everywhere that anything and everything is possible!