14 days of McDonald's offers kicks off across McDonald's app and socials
Armadillo, the CRM agency, launches Summer Surprises for McDonald's in Ireland this week. The new campaign is based around giving customers an unbeatable offer every day for 14 days to be redeemed exclusively on the McDonald's app. It starts on Monday 9 and ends on Sunday 22 August.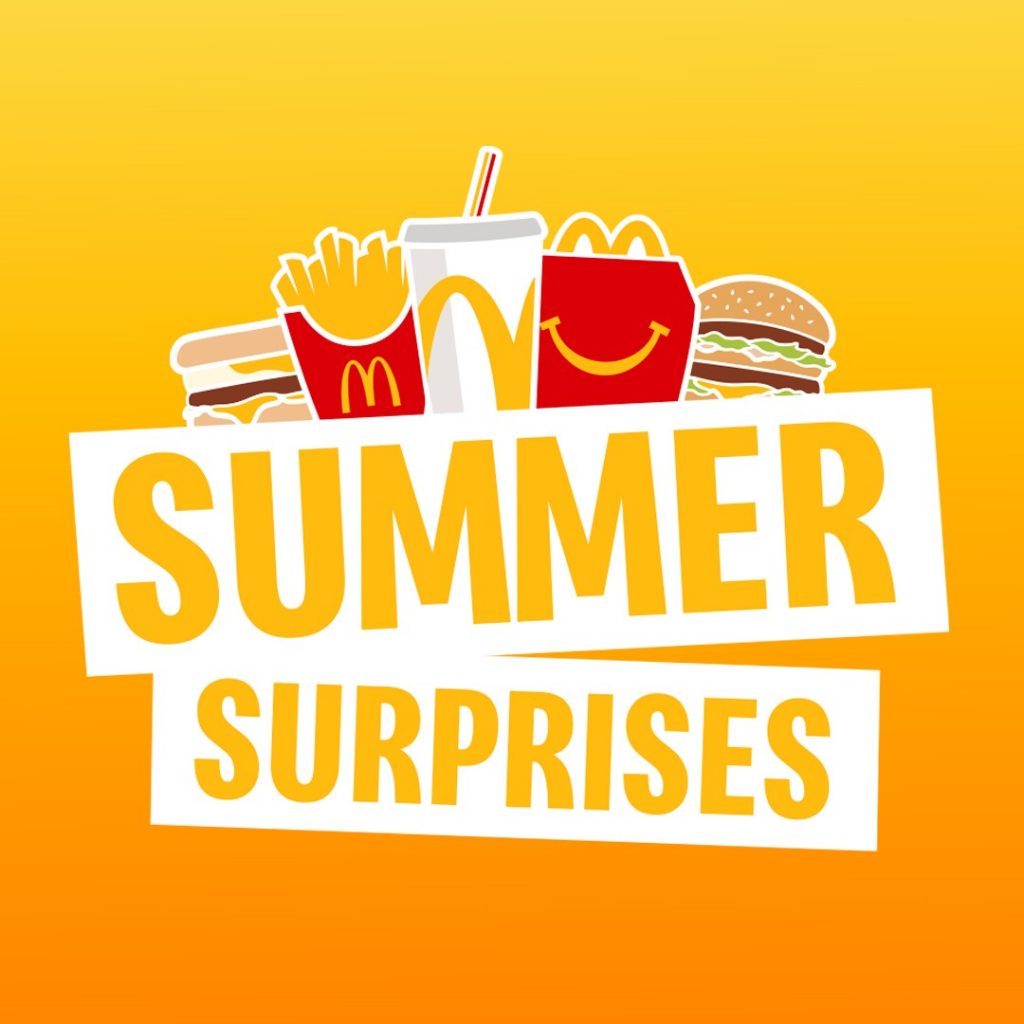 The campaign will run across channels including Facebook, Twitter, Instagram and Snapchat. To redeem each offer, users must register on the app and activate their daily deal in restaurant or at the Drive-thru.
As the UK and Republic of Ireland (ROI) CRM agency for McDonald's, this marks the first campaign Armadillo has run in the ROI, and the agency fully devised the concept and visual identity for the campaign, creating all in-app assets, copy and socials. The agency also created static search banner ads and social animations for the nine strongest offers. 
All media was planned by Mediaworks.
Currently the sole CRM channel and focus of all personalised marketing, the McDonald's app launched late last year and is currently building an audience. An uplift in guest count and order value can already be seen as a result of activity through the app.
Hannah Waters, Creative Director: "This has been a really exciting project for us, as we've been involved in the end-to-end process, from conception to completion, in a fresh territory. We're confident we can apply our UK learnings to the Irish market and activity will lead to increased downloads and engagement with the McDonald's app."
Armadillo has been working with McDonald's for over a decade and won a DMA Gold Award for its role in the Monopoly promotion in 2018.
Credits
Jo Penn – Client Partner
Hannah Waters – Creative Director
Rob Pellow – Innovation Director
Will Barnes – Digital Art Director
Charlie Bulmer – Conceptual Copywriter
Emily Sowden – Copywriter
Rachel Pyke – Producer
Source: Armadillo