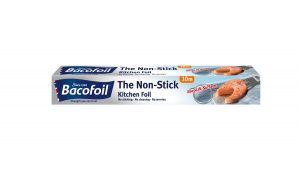 Iconic foil brand, Bacofoil, is back on TV, investing in an ATL campaign to support its Non-Stick Kitchen Foil, which has also had a modern redesign to its packaging.
The heavyweight targeted TV ad launches on 7 May and will run for 5 weeks. The ad will highlight Bacofoil's unique BacoLift surface by showing that even the most notorious food culprits, such as fish fingers, couldn't stick if they tried. Alongside the brand's key message – strength you can trust.
Running across ITV, Channel 4, Multichannel and Digital, the creative designed by Scholz & Friends targets Bacofoil's key demographic of families by creating a fun story about cooking dinner.
The innovative unique BacoLift surface on The Non-Stick Kitchen Foil provides a hassle free solution to the age old problem of food sticking to the tray. Instead food looks as it should. With no need to use oil or butter, it's also a healthier alternative for consumers. Plus it saves on the washing up afterwards.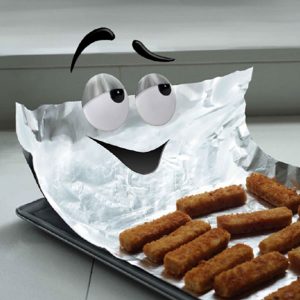 In line with the creative, Bacofoil has introduced its refreshed packaging with a modern look. The new design highlights the product's key USPs and clearly differentiates between the The Non-Stick Kitchen Foil and The Original Foil, with grey and blue packaging respectively.
The redesign will apply to Bacofoil The Non-Stick Kitchen Foil, The Original Foil, All Purpose Cling Film, Baking Paper, Non-Stick Baking Paper, 2 in 1 Parchment & Foil, All Purpose Zipper Bags and Double Seal Freezer Bags.
Zoe Lunn, Senior Brand Manager at Bacofoil, said: "We're proud to announce the launch of our new look – we think the new packaging is more slick, modern and will clearly stand out on the shelf, highlighting product USPs. Our TV creative will support our key product – Non-Stick Kitchen Foil – and give it a boost by highlighting how it can help families with the notorious issue of messy, sticky food!"
Bacofoil's The Non-Stick Kitchen Foil has an RRP of £2.95 for 10 metres.
Source: Bacofoil