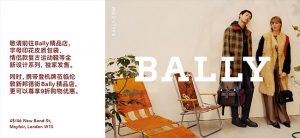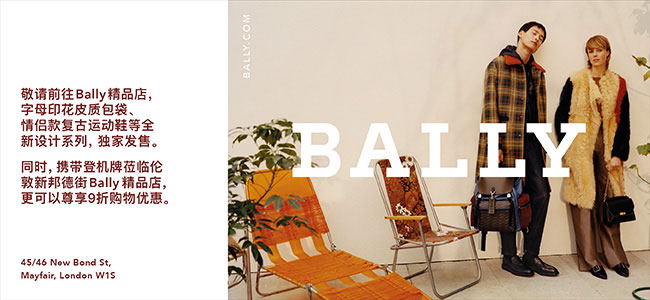 Bally, the Swiss luxury brand established in 1851, has this week launched a hyper targeted advertising campaign to promote its latest collections to Chinese and Russian travellers as they travel to London.
Devised by PSI and Zenith, the campaign creates a global "travel corridor" in partnership with BA Media that will reach travellers at multiple touchpoints during their journey to the UK from now until 31st December 2018.
BA.com provides the first touchpoint as passengers departing from Shanghai, Beijing and Moscow airports are served a local-language digital display campaign when booking their flights.  Providing a second touchpoint along the journey is a solus route sponsorship of all printed boarding passes from these destinations, featuring a Bally banner ad. Completing the campaign is an inside cover page ad in High Life China, the in-flight BA magazine for travellers from mainland China to London.
Travellers from China and Russia make up an important proportion of the audience for Bally in London and this tailored partnership with BA will reach valued customers in their own language, at multiple points during their journey to the UK, stimulating a desire to visit stores.
James McEwan, Managing Director at PSI said: "This multi-functional campaign we have created with BA Media has given Bally a hyper-targeted solution to engage Russian and Chinese audiences multiple times during their journeys to the UK. Expanded touchpoint partnerships such as this with BA Media are strengthening and diversifying PSI's capabilities and enabling us to devise ever more bespoke and targeted campaigns for brands looking to reach international travellers."
Source: PSI