Black Friday is known as the world's largest shopping event, which is constantly growing in size. Rather than offering highly promoted sales, a Finnish clothing company Pure Waste joined forces with HelsinkiMissio, an NGO battling loneliness in Finland. On Black Friday, instead of buying clothes anyone can donate a friend to people suffering from loneliness.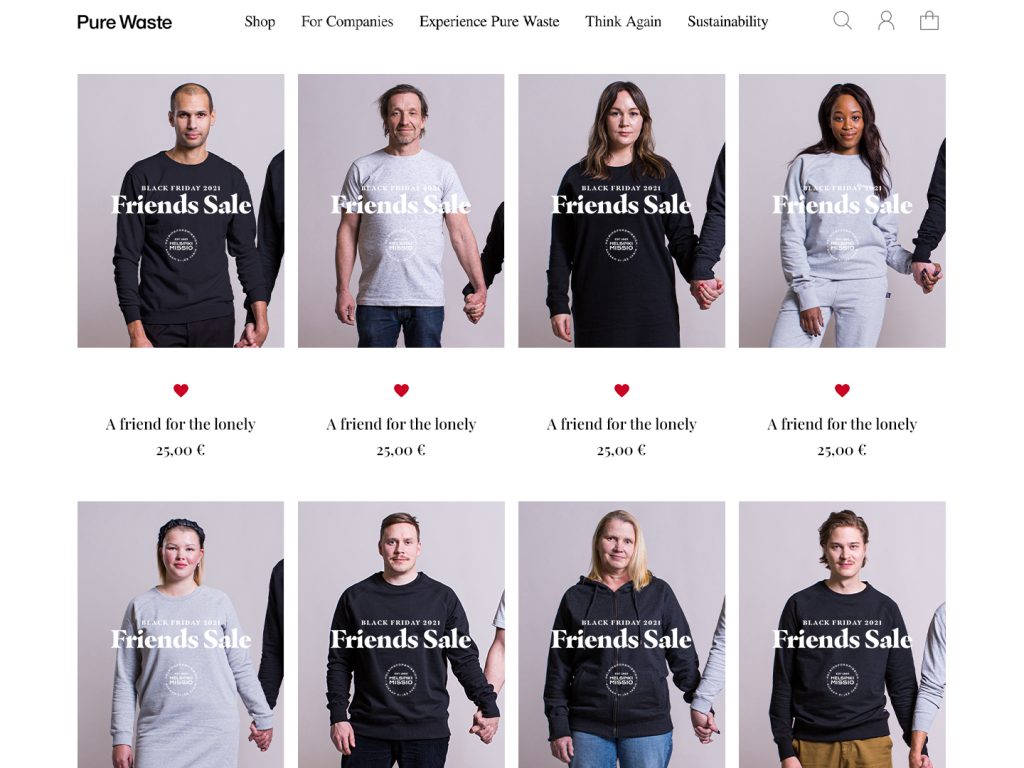 A Global survey shows that over a third of adults experience feelings of loneliness worldwide. Many who feel lonely try to cope by shopping, which in fact has been proven to aggravate loneliness and can even cause feelings of depression.1
This is why HelsinkiMissio, a Finnish NGO battling loneliness, and Pure Waste, a Finnish clothing manufacturer, joined forces on Black Friday. All Pure Waste's products on their webstore have been replaced with a chance to donate for HelsinkiMissio's important work against loneliness. 
"Black Friday is known as the biggest commercial event, but for lonely people it can actually be the darkest day of the year. This is why we wanted to shed light on this issue precisely today. We hope that together with Pure Waste we're able to raise awareness on the issue and furthermore help lonely people", says Tuula Colliander, Executive Director from HelsinkiMissio.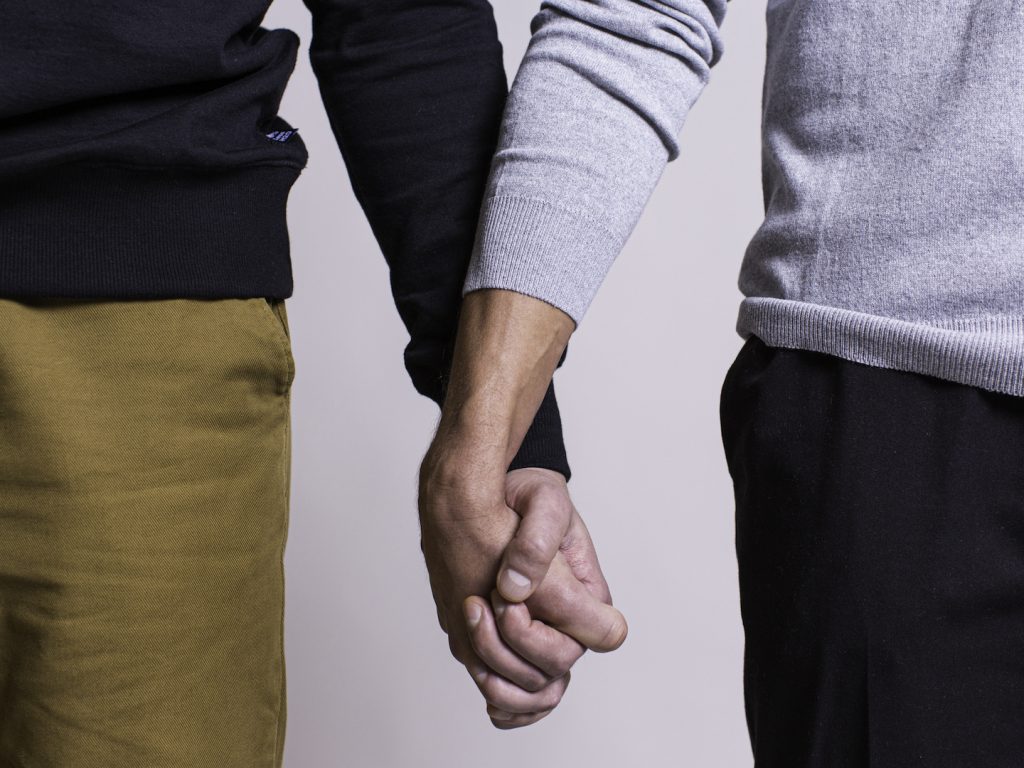 Black Friday stunt is executed together with Pure Waste, a Finland-based clothing manufacturer that has never taken part to Black Friday due to their values. The company, also known as a pioneer in textile recycling, makes its clothing from 100% recycled cotton, utilizing cutting waste from the textile industry.
Creative partner behind the idea is TBWA\Helsinki. 
"Luckily we've already witnessed a few intelligent brands steering away from the commercial hysteria that is Black Friday. So we're happy to be able to work together with brands and organisations who are willing to utilise the so called "opportunity" go even further – counterflow its effects and utilise it for good deeds", explains Erno Reinikainen, Executive Creative Director from TBWA\Helsinki. 
Visit the webshop here.
Source: TBWA Helsinki