In August 2017, Yves Saint Laurent Beaute launched Y, a new male fragrance dedicated to millennials, with an ad campaign created by BETC Luxe and BETC Pop.
'Everything Starts with a Why'
This new fragrance is characterised by its bold and provoking name: Y. This name pays homage, of course, to creator Yves Saint Laurent, but also references the Generation Y. Members of the generation Y strive for freedom and feel a responsibility to accomplish something bigger than themselves. A generation of people that are spontaneous, creative and possess an entrepreneur mind. To them, the Why is seen as a starting point, a first step into a creative process.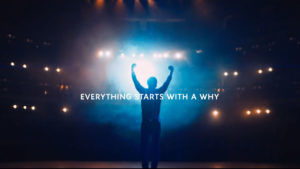 The campaign builds on this spirit. Young creators are portrayed in the middle of their own creative process: from the inspiration phase to the collaboration part through hard work that leads to success and self- accomplishment. Y is the fragrance of those who do and are not afraid to work hard for their success.
One Generation, Three Ambassadors
Three brand ambassadors were selected to face this campaign, each of them coming from a different universe. Together, they perfectly embody Y and its message.
Loyle Carner, 22 years old, is a rapper from the south of London. He started writing while a teenager, finding inspiration from East Coast hip-hop, jazz, pop, soul or gospel.
Alexandre Robicquet, 25 years old, is a researcher in the field of Artificial Intelligence. His first thesis, achieved at the sweet age of 21, earned him an academic scholarship at Stanford University. After being published in various medical revues, he created his first startup, Crossing Minds, focused on medical research.
David Alexander Flinn is a sculptor. He started his artistic journey at 16 by painting graffiti in the streets of New York.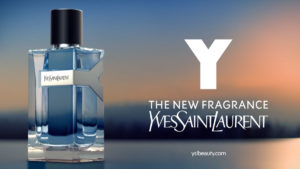 The campaign is brought to life by Manu Cossu, a French director, represented by edgy production company Iconoclast.
Guillaume Rebbot, creative director at BETC, says about the choice of the director: "We wanted modern, yet authentic, shots to capture the universe of our three ambassadors. Manu Cossu was the right person for the job. We loved the way he directed music videos for A$AP Rocky, Gesaffelstein or Drake. He brings a strong aesthetic and is able to shoot arresting and visual images."
The title 'Isle of Arran' by Loyle Carner acts as the soundtrack of the campaign. The powerful track adds intensity and emotion to the video. The print campaign features the three brand ambassadors and was shot by photographer Matt Lambert.
Source: BETC