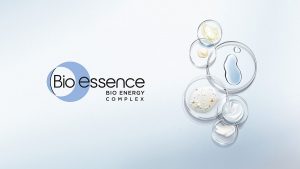 Bio-essence, a leading skincare brand in SEA, has recently re-launched its six ranges of Cosmetics from Malaysia up to China.
Well known for its innovative products and proven efficacy, Bio-essence offers a diverse range of high quality products based on a deep understanding of Asian beauty traditions. Whilst brand loyalists viewed the brand as a trustworthy provider of skincare solutions, lapsed and non-users were failing to understand what the brand truly stood for. It needed to reclaim its premium positioning with a new identity that appealed to a young, more modern audience.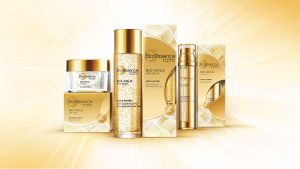 Bio-essence partnered with bluemarlin to embark on a full brand restaging. The strategic brand design agency was tasked with developing a creative idea that would bring to life Bio-essence's uniqueness, simplifying brand architecture, and developing a new identity and packaging, supported by guidelines, to provide direction for future product launches and campaigns.
The new designs embrace Bio-essence's relentless commitment to scientific innovation, its promise of healthier, more radiant skin, and its message of transformational empowerment.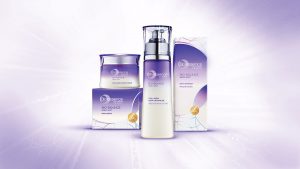 Key to success was elevating the communication of Bio-essence's unique Bio-energy Complex technology. Based on Asian beauty insights, this proprietary technology supports the improvement of blood and oxygen circulation, enabling better absorption of nutrients and leading to beautiful skin. Though used in all Bio-essence products, Bio-energy Complex was not being strongly communicated.
After a comprehensive strategic analysis, bluemarlin defined a central idea for Bio-essence's renewed brand identity: "The catalyst for forever beautiful skin." This idea was visually brought to life with an updated identity and design system that not only harmonises Bio-essence's multiple ranges, but also reflects the brand's intrinsic value of positive energy.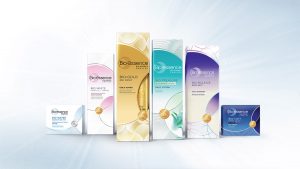 The new brand mark consists of two intersecting circles, representing the holistic interconnection of 'bio' (science) and 'essence' (beauty), activated by the brand's proprietary technology, Bio-energy Complex. These intersecting circles serve as an integral part of the design system, creating a strong architecture for the brand and providing an ownable visual element.
The colour palette has been evolved to reconcile brand loyalists with Bio-essence's new look whilst unique patterns were created to convey the specific benefits of each range. The architecture system creates clarity on pack whilst also simplifying navigation, making it easy for consumers to find the right product for their skincare needs.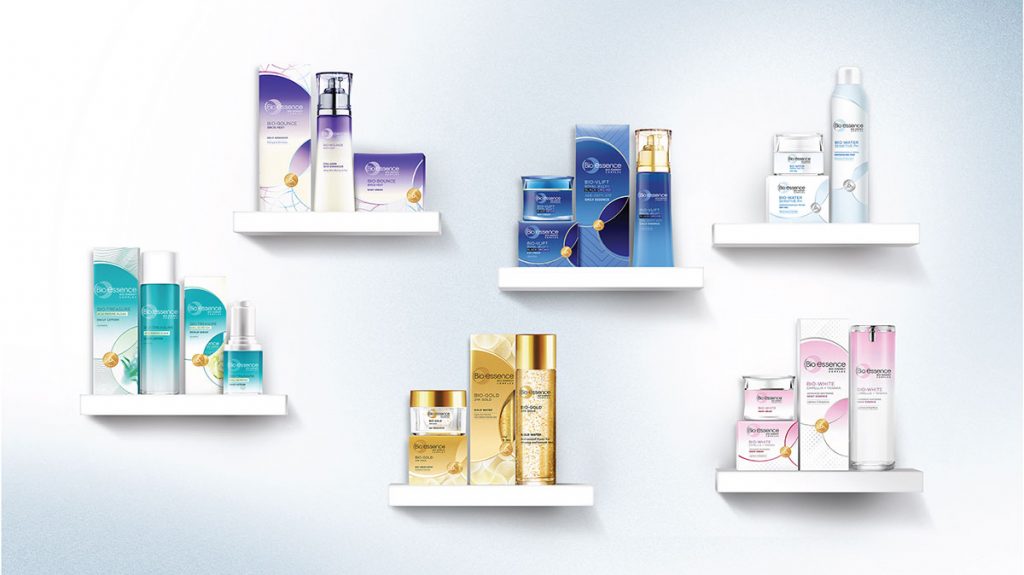 David Hodgson, bluemarlin's Executive Creative Director comments, "Bio-essence is now a brand that lives and breathes a strong core idea. In the hugely competitive and congested category of beauty and skin care, the Bio-essence portfolio now sets a new standard. Beyond packaging, the renewed positioning and design system gives the brand licence to powerfully express itself across all touch-points in a consistent, compelling and confident way."
Source: bluemarlin