Bought By Many, the UK's most-trusted pet insurance provider, has launched its largest TV & print advertising campaign – 'Love Your Pet Better.' Played out via top tier channels and in national press, the campaign represents the brand targeting further growth in 2020, having hit 100,000 pet insurance policy holders at the end of 2019.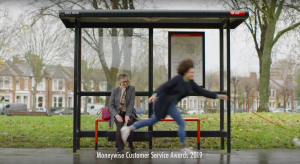 Featuring Bella, a Chihuahua-Jack Russell cross, the 'Love Your Pet Better' campaign focuses on the realities of pet ownership, looking past perfectly preened Instagram pooches to take a humorous look at situations that many pet owners will be familiar with. The campaign launched with a significant media buy including placement on 94 TV channels including Sky One, More4 and ITV2. The print buy will see placement in national news titles including The Times, Telegraph, The Guardian, The Mail on Sunday and EasyJet Magazine.
Bought By Many celebrated hitting 100,000 customers by sending co-founder and CTO Guy Farley to deliver a hamper packed with pet treats and toys to lucky customer David and his cockerpoo Cooper in December.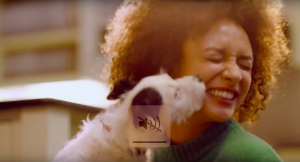 Committed to offering the highest quality insurance policy for pet owners, Bought By Many has improved its offering significantly this year, offering customers free video consultations with vets through a partnership with FirstVet, and scrapping the industry standard two-week waiting period for claims for customers switching insurers.
Steven Mendel, CEO of Bought By Many, comments: "We're thrilled to launch the 'Love Your Pet Better' campaign. At Bought By Many, we understand that owning a pet isn't always glamorous, but is always rewarding. Pet owners love their pets no matter what so we've designed pet insurance they can love too. We've worked hard to understand pet owners to create better pet insurance, and it's great to hit the milestone of 100,000 customers. We're especially pleased to see our customer numbers increase while maintaining such high levels of customer service, which is a testament to our committed and growing team.
The 100,000 customer milestone follows impressive growth in 2019. Bought By Many saw growth of 167% across Gross Written Premiums for their cat and dog insurance policies between 2017/18 and 2018/19. Other highlights for the Insurtech last year included:

Being voted the UK's most trusted pet insurance provider in the Moneywise Customer Service Awards, despite not being on the original drop-down list of names to choose from.
International expansion with a launch in SwedenOver 9,000 5-star Feefo reviews in the past 12 months, and being awarded the platform's Gold Trusted Service Award in 2018 and 2019.
Founded in 2012 by Steven Mendel and Guy Farley, Bought By Many creates and distributes insurance policies designed around customer needs and it has found a sweet spot in the pet market. It spoke to thousands of pet owners and looked at millions of online searches to find the cover and services pet owners wanted but were not getting, and then created them.
Credits – Director: Rob Heard, Creative Agency: Lightstruck, DigitalDirector of photography: Alex Macdonald, Pet: Bella handled by Laura Ingall from Urban Paws UK, Media buy handled by The Specialist Works
Source: Bought By Many