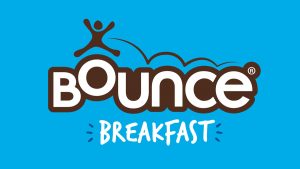 Following on from its huge success as the original protein energy ball, Bounce is making a leap into its first usage occasion category – breakfast biscuits – with creative by long-term strategic design partner, Biles Hendry.
In 2011, Biles Hendry repositioned Bounce from a niche gym-goers' energy booster to a 'happy active' lifestyle proposition. The agency has worked closely with Bounce over the years in the UK, Australia, US and Canada, delivering range extensions and NPD.
The agency was recently tasked with bringing Bounce's everyday good-energy-on-the-go brand ethos to the breakfast segment.
Gary Smith, Bounce CEO says, "This new launch marks our first foray into a traditionally defined category in Breakfast and into a new usage occasion. Breakfast is an exciting category, and one where few brands are currently offering a truly healthy and nutritionally balanced solution. This provides us with a great opportunity that this new range of bars delivers against. The branding and design works in unison with our core products, is hugely impactful at point of sale, and clearly communicates our point of difference."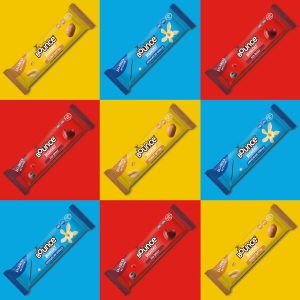 Working closely with nutritionists, Bounce has developed a balanced breakfast bar to appeal to time-poor, health-conscious consumers. Biles Hendry's creative response includes easy-to-navigate, human, friendly communications and energised colour-ways that reinforce the brand's nutritional promise and its inclusive, feel-good message.
Biles Hendry's founder and creative director, Anthony Biles, says: "We've taken what Bounce stands for and moved it into a category that deserves better. Our design is honest, accessible and positive – a true reflection of Bounce as a brand. We've brought something totally new to this category that we know consumers want. And we've created brand architecture that will work across further category extensions while staying true to the core proposition."
There are three Bounce Breakfast flavours – Madagascan Vanilla, Red Berry and Peanut Butter – and the range is being launched this month.
Source: Biles Hendry