Branding and experience design agency handsome is relaunching with a completely reimagined approach to design and technology consulting. After nine years in the design space, they're challenging the human-centered design and brand strategy status quo by putting humanity, culture and emotion at the center of their brand, product and experience design practice and client relationships.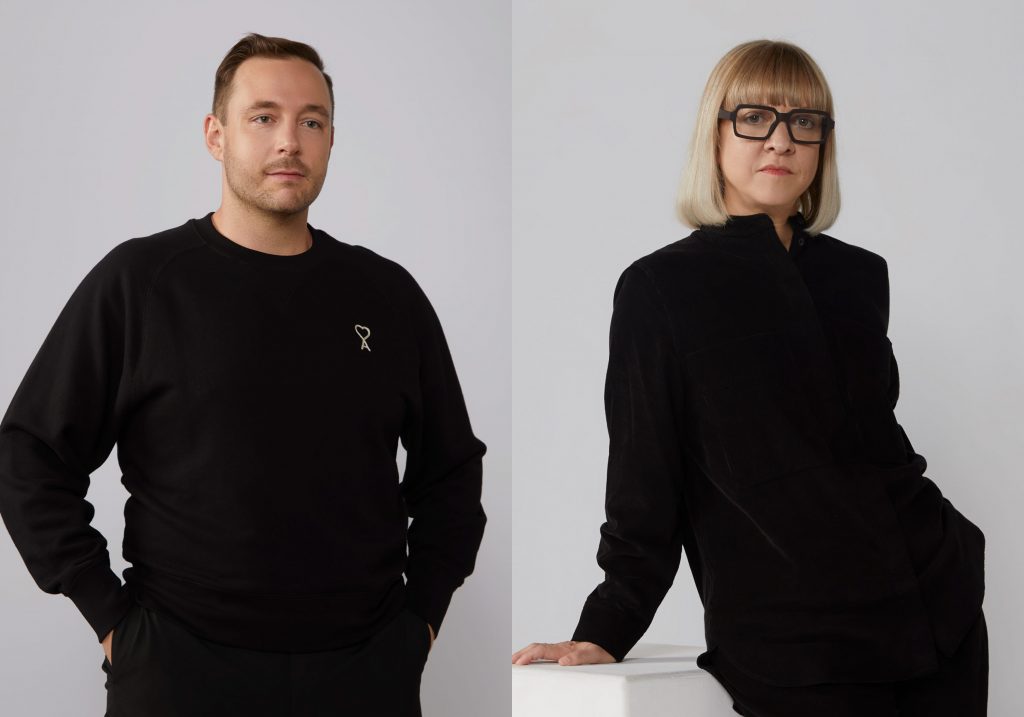 Beyond a rebrand, this evolution is the culmination of a period of incredible growth for the company. Despite the challenging landscape of the past year, handsome has embraced the efficiencies of adding a remote workforce to their core team and expanded to twice its original size, also bringing on respected industry leader Jennifer Allen as Chief Operating Officer to assist CEO John Roescher in orchestrating the shift.
Since its founding, handsome's work has consistently delivered award-winning branding and digital product work, innovating beyond the generic trends prevalent in the DTC, startup, and ecommerce spaces. This work included a reimagination and modernization of the B2C retail and B2B customer experiences for FedEx, creating a new mobile-based enterprise business fleet for Audi, design and development of a virtual reality experience for Dell Technologies' Social Impact story, and more.
Drawing a line in the sand between its past and its future, handsome is unwilling to compromise great creative to stay safe. They're strengthened by the breadth of experience and creativity of new team members and validated by new relationships with clients who are tired of old transactional models. And it's clear that this period of growth is just the beginning. By embracing the fullness of the human experience and making room for true creative individuality, handsome's mission to fulfill human needs and desires with each of the brands they work with stands out among the blandness abundant in the user experience design space.
"I believe that the industry has lost sight of art, emotion, and feeling," says CEO John Roescher. "Data-driven design has become about designing because of humans and not for them, which leads to trying to please everyone and ending up pleasing no one. We didn't want to fall into this trap, because we understand that design, technology and storytelling have the potential to be magical. So instead of honing our design to a point of making it over-optimized, homogenized and robotic, we created an all new handsome. Our work will marry this new emotional, qualitative focus with an intelligent use of data-driven, quantitative perspectives. Rather than a wholesale abandonment of data-driven strategy, it is the embracing of what makes humans human."
Bolstering the relaunch is the addition of former R/GA VP and Managing Director Jennifer Allen. At R/GA, Allen led a multidisciplinary team across New York, San Francisco, London and Buenos Aires. She spearheaded the design and development of the Nike Fuelband product and experience, which garnered a Titanium Grand Prix Cannes Lion. With handsome, Allen has acted as the catalyst of the agency's new structure, marrying its experience strategy offerings with its internal operations and bringing about new, unconventional business partnerships and opportunities.
"I have always worked at the forefront of new technologies, bringing those to life through creative expression," Allen explains. "Now at handsome, I'm focused on evolving our capabilities to support innovation, and fostering a mindset within the company culture that is future-obsessed and deeply human. We've already begun transitioning the tools and practices of our agency to not only function remotely, as needed, but also to stay globally connected. It's an exciting time, filled with new relationships, new ways of working and a renewed sense of purpose." 
handsome's more holistic approach to working with clients is already underway with several upcoming launches including those for meal delivery service Snap Kitchen as well as high-profile brands like Facebook, Axios, Shell and Visa Cybersource.
"We've been in the process of reinventing ourselves for some time," Roescher continues. "Now we're at a place where we have an amazing, experienced senior team who are making a real impact for our clients, our work and our team culture. We've gotten to embrace and learn from new team members as well. Now that we know what we stand for — putting art, storytelling, culture and the human experience at the core of what we do — we're ready to share our vision for how experiences can bring humanistic value to the world."
Source: handsome