New Christmas campaign, 'The Gift', shows that even Santa is in awe of the amazing NHS staff and volunteers working tirelessly to keep us safe. Created by Iris in partnership with major brands such as Starbucks, Marmite, Kindred and Batiste, the work aims to help raise more vital funds for the NHS Charities Together Covid Appeal.
In the 90" hero film we see an elderly man being rushed into hospital. We then witness his journey back to health, as he experiences and observes the brilliant, selfless care of the NHS staff. In particular one hero nurse who is there with him every step of the way. The man makes a full recovery and is let home just in time for Christmas. When the big day arrives, the hero nurse receives a present from Santa and at that point it dawns on her who her patient really was.
The film was created by Iris and directed by Sweetshop's Nicolas Jack Davies, the same production team who created Starbucks 'What's Your Name' campaign released earlier this year as part of Channel 4's Diversity award. Real NHS professionals were invited to star in the film, as well as advise on aspects of the script. The timeframe from Iris' original idea to final production was just 4 weeks, the final film was shot via remote Zoom.
British singer songwriter, Birdy, recorded an exclusive version of her 2011 track 'People help the people' especially for the campaign. The song was performed and recorded acoustically on her piano at home during lockdown.
The idea was inspired by the fact that the true spirit of Christmas is to give. The wider campaign, which includes social, DOOH and retail activations, encourages the public to buy gifts that give back to those who have given everything, in recognition of the amazing commitment of NHS staff during the Covid crisis. This marks the first ever Christmas campaign for NHS Charities Together, as it looks to raise money so that they can provide more much needed support to NHS staff, volunteers and patients.
Ellie Orton, CEO, NHS Charities Together commented: "I'm in awe of what the team behind the ad have managed to do in such a short space of time. It's been a huge effort and I think the end result is a wonderful tribute to the NHS staff and volunteers who have been there for us in such a difficult year." 
Grant Hunter, Global Executive Creative Director, Iris, said: "2020 has been a testing year for all of us and the brilliant NHS front line staff have been selfless in the way they have given their all. This film is a big thank you to them and one we hope connects with people across the UK. This Christmas Give a Gift That Gives Back."
Brands partners are selling limited edition products for the campaign, and every product sold will trigger a donation to the appeal. Starbucks will be donating from every sale of their colour changing reusable cup, a limited-edition jar of Marmite has been created especially for the cause, Co-op will be selling a special Christmas bouquet, Swarovski and Kindred are selling rainbow themed earrings and clothing.
The money raised by the campaign will be distributed to NHS charities across the UK, who will use it to provide whatever support will make the biggest difference for the staff, volunteers and patients. That could include providing hot meals and a place to rest for staff working long hours and specialised psychological support for those struggling with stress, trauma and separation from their loved ones. The funds will also go to helping vital partnerships outside hospitals, such as hospices, community healthcare and social care, so they can provide care to patients, volunteers and staff outside of hospital.
Local NHS charities are also providing additional support where it is most needed by NHS staff, volunteers and patients in their area, with a focus on support for people who are disproportionately affected by the Covid crisis, such as patients and staff from BAME communities and high-risk groups like those living with disabilities.
In the longer term the money raised will also fund programmes to help staff and families recover fully once the crisis has abated, reducing the long-term impact on them and the people they care about.
The campaign runs from 8th December until the end of the year. It will run across paid digital, OOH and press along with the brand's owned channels and PR. The media was handled by Havas.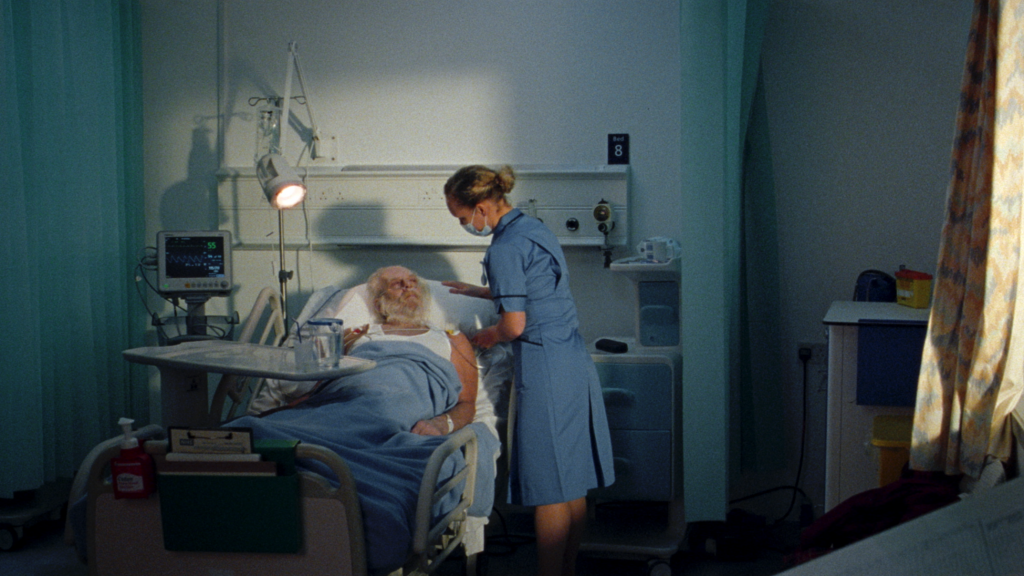 Credits
Client: Ellie Orten, CEO, NHS Charities Together
Lead strategic and creative agency: Iris
Global ECD: Grant Hunter
Creative Director: Daryl Corps
Creatives: Filipa Mauricio & Michael Boszko
Executive Producer: Michael Hanney
Group Account Director: Vicky Marlow
Design: Lolly Morris and Darren Mael
Production Company: Sweetshop
Director: Nicolas Jack Davies
Executive Producer: Morgan Whitlock & Justin Edmund-White
Producer: Jessica Wylie
Production Manager: Manuela Sanchiz Garin
Music: Birdy
Music Supervisor: Theodore Music
Editor: Billy Mead @ Ten Three
Assistant Editor: Dave Robinson @ Ten Three
Colourist: Simone Grattarola @ Time Based Arts
VFX: No.8
Sound: Sam Robson @ No.8
Source: IRIS